Whirlwind in the ASA
By Chantalle Grummet
It has been a whirlwind of activity during September and October for the ASA.
In September we had the Armadale Hills Open Studio Arts Trail, which was a success for both the individual member studios and the ASA collective at the Art House. I heard that all had phenomenal sales and a large number of visitors through their doors. Congratulations to all the members who opened their studios for the Trail.
The ASA collective had a decent number of visitors 376 and a fair amount of sales spread over Gallery, studio and Trading Tables adding up to over $4500 worth. I was chatting with people for almost the entire time I was there. If not to visitors then the other participating artists! It was exhausting but amazing fun.
Attending those little workshops on photographing your work (THANKS ZYG WOLTERSDORF), social media advertising (THANKS FELICIA LOWE) and reading up on how to talk about your work definitely paid off. I will also say that I valued not only the sales but the other benefits that came from participating in the trail. I received commissions, added followers and made contacts with lots of people connected to producing, buying or printing my art.
Then of course afterwards there was the sad task of packing up the Art House on Hobbs. It was a surreal thing to see those walls empty.
October events include the Pop Up Shop in Armadale Shopping City as well as the 33 Year Exhibition celebrating 33 years of Armadale Society of Artist Committee members at the Greendale Centre. They will both be running throughout October into November. The Pop Up Shop will be open and running till February if all goes well.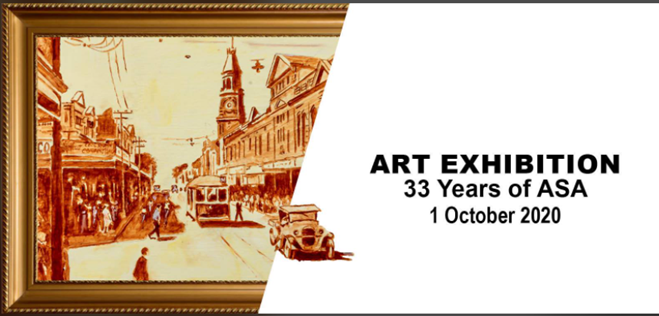 The 33 Years Exhibition is up in the Greendale Centre. It was curated by Claudia Woeltjes and expertly hung by Geoff Reeves. They did an amazing job! The works hanging are a beautiful collection by talented artists from long time members on the committee years ago as well as newer committee members who served only last year. Please take a moment to go and see the exhibition as it is well worth a look.
The Pop Up Shop is up and running already! Opening its doors to the public today 5th of October we have already had a steady flow of people. At 12:30pm on its very first day Vicky Alchin said we had already had about 120 people through! If you get a chance go in and have a look.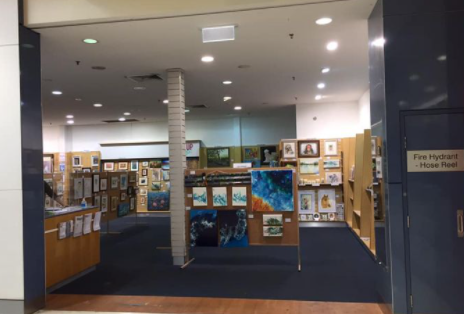 Now that the events are up and running we can look forward to the ASA Annual Art Exhibition in November! Get your entries in before 8 October.