Please see COVID-19 updates on the Art House on Hobbs page.
Regular Groups and Classes
Fees for informal group (not the classes) $4 member $6 non member
All class schedules and rooms are on the planner board in the library
Class schedule for August 2020
At Art House on Hobbs. See below for September onwards at the Greendale Centre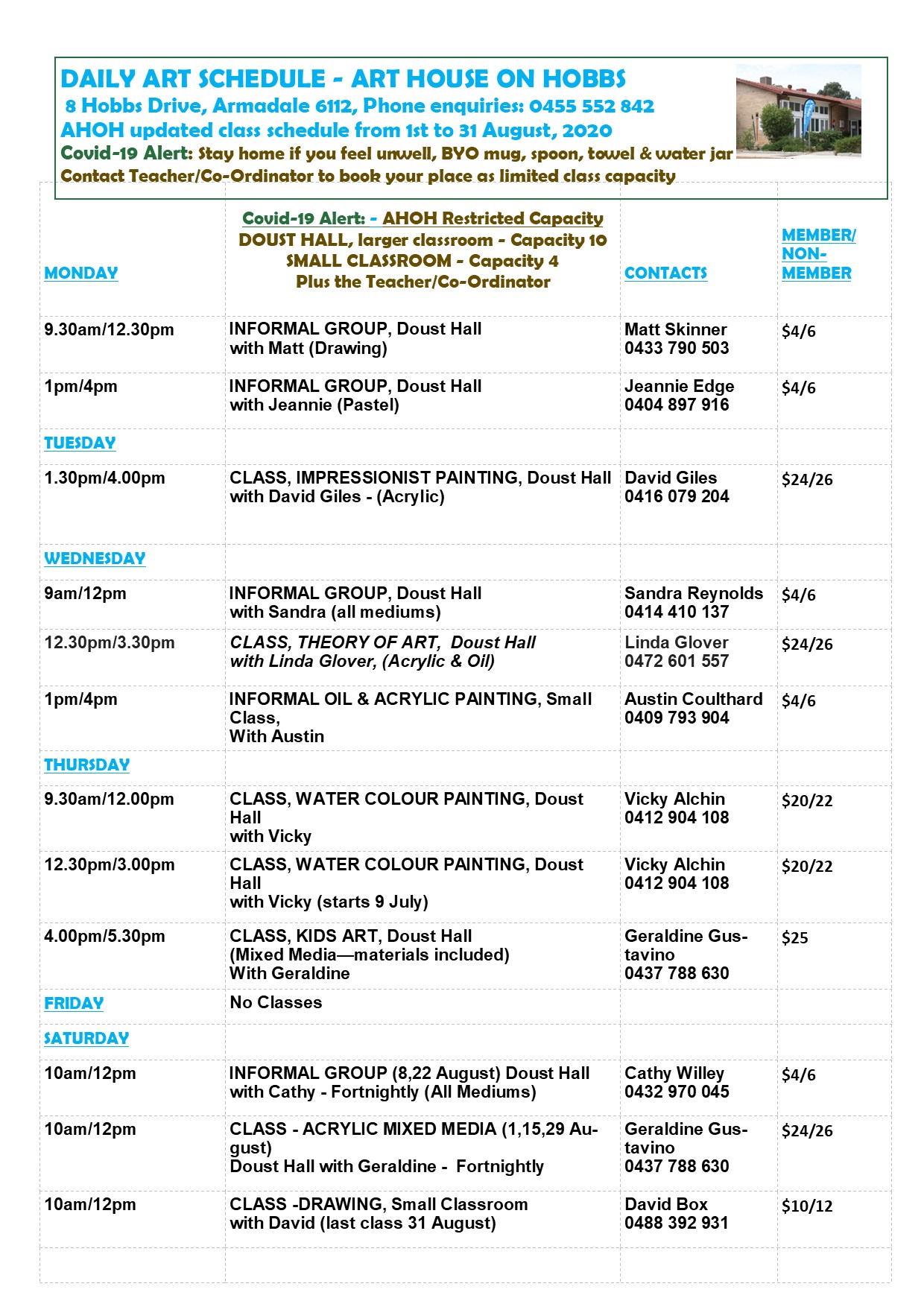 Class Schedule from September 2020
At the Greendale Centre
MORE INFORMATION IN THE FLIERS BELOW








Matt with Janet
Saturday afternoons 12.30 to 3.30
Come and learn to measure up & cut your mat board to bring your artwork to life.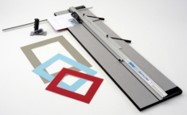 Week 1 (3 hrs.) $26
Calculate and cut a double matt
Cards, matboards, metal rulers, pencils & self-healing mats are supplied by Janet
If you would like to continue with a follow up Workshop, bring a painting/picture you would like to double matt. Select matting in readiness to follow on with Week 2.
Practice makes perfect !
Week 2 (3 hrs.) $26 + $10 per selected mat board
Cut your matting
Place your newly cut matting into your pre-purchased frame and walk out with the feeling of pride you deserve and a smile on your face 😊
Janet is a member of Armadale Society of Artists
Art House on Hobbs
Hobbs Drive, Corner of Coombe Avenue, Armadale
(look for blue banners)
Contact Janet on 0418 934 753 or [email protected]

The Informal Drawing Group
with Matt Skinner and David Box
When: Monday Morning 9.30am—12.30pm (Large Class Room)
Where: Art House on Hobbs,
Address Hobbs Drive Corner of Coombe Avenue, Armadale (look for blue banners)
Contact: Matt Skinner on mobile 0433 790 503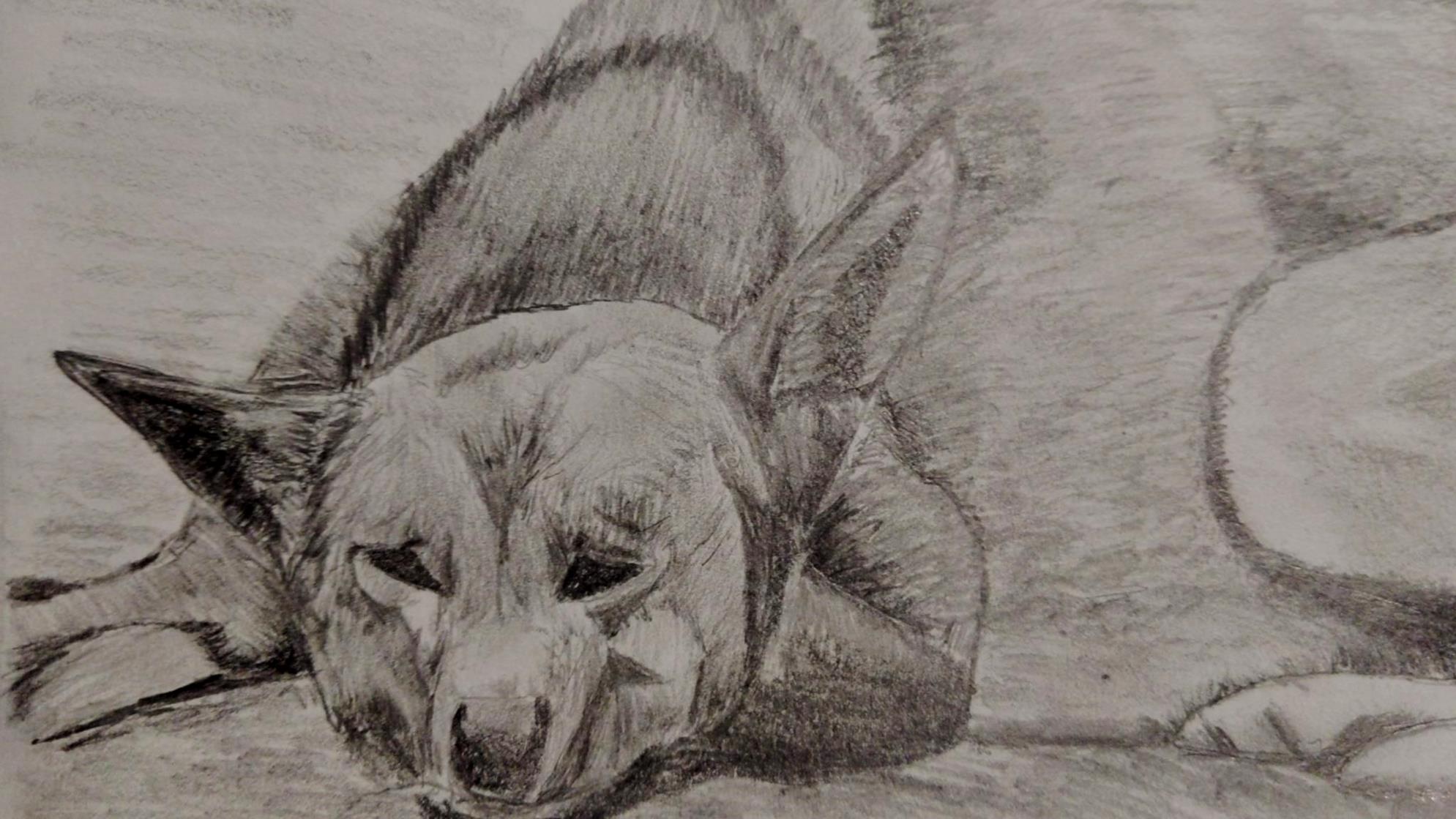 The aim is to support group members as they progress through the drawing process. There will be small challenges to assist in progressing the members drawing skills to the next level.
This group will assist you in honing your drawing skills in a supportive and constructive environment. It will provide it's own learning direction based on member input and
exploration of members weaknesses and strengths in the drawing craft.
This group is suitable from beginners upwards.

Monday Pastel Group

With Hazel Moore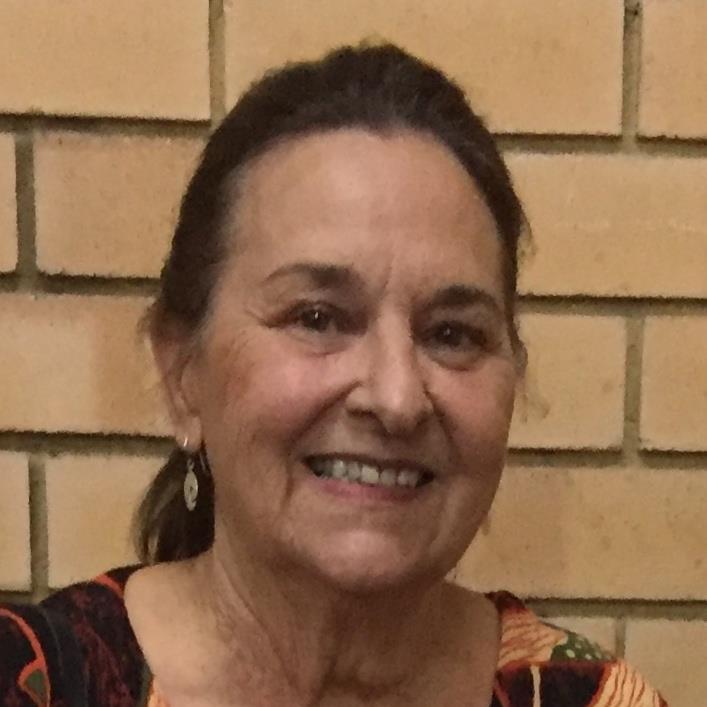 The Pastel Group meets weekly on Mondays from 1 - 4pm at Art House on Hobbs. We are a keen and friendly group of 9 at present and always room for one more.
We all love the colour and immediate results that soft pastels give - it is more than just coloured drawing and great effects can be obtained with blending, layering and various techniques.
Students are free to create anything they wish and often bring along an image or photograph they wish to replicate. At other times we may decide to copy a still life set up or all attempt a similar subject. Occasionally we will watch a pastel video together.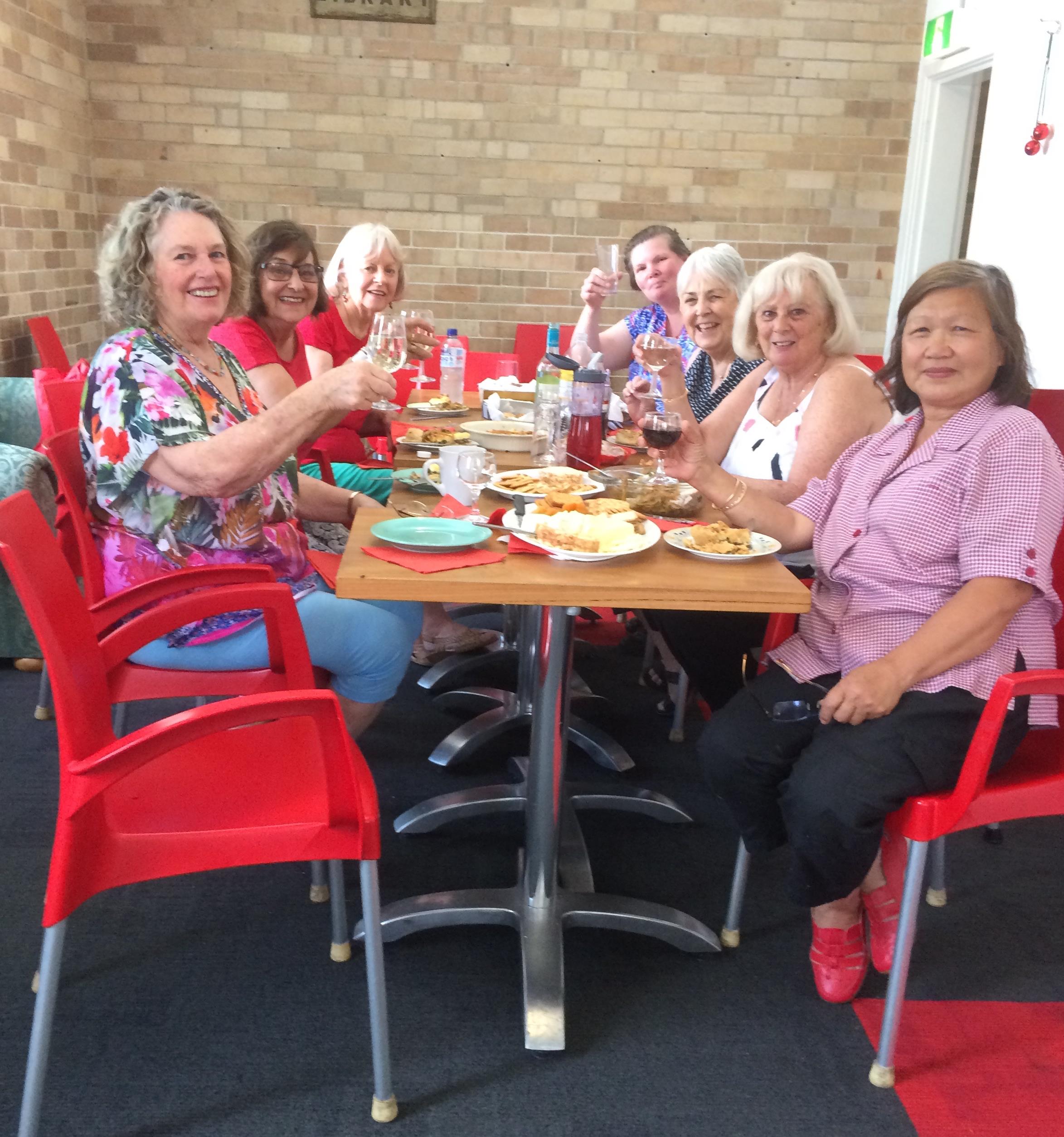 We like to be experimental and free in our work and no rules except to enjoy ourselves and be creative. Our members enter exhibitions and have had several aways and many sales within the Group.
If you love colour and would like to try a forgiving creative medium, then maybe pastel is for you. Come and along and try it!

As a group we like to take part in a "constructive criticism" session at the end of each class where we can discuss what we have done.
Hazel Moore Coordinates the pastel group and keeps their members informed of any happenings. As an Artist of many years experience, she is happy to help newcomers and beginners if they require constructive input, as are all members.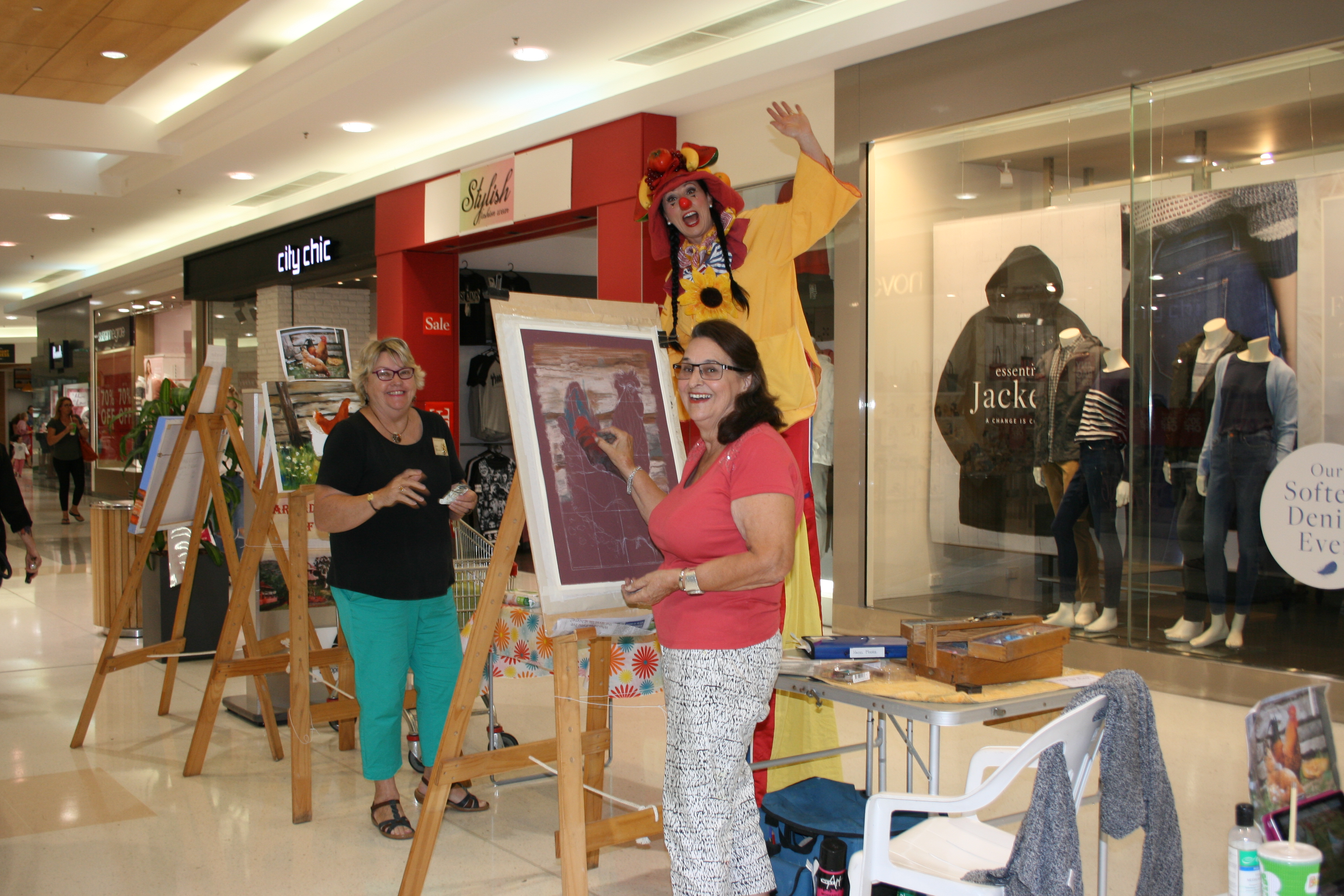 Hazel is a member of the Armadale Society of Artists
Contact and information on [email protected].au or 9451 1871

Wednesday Informal Group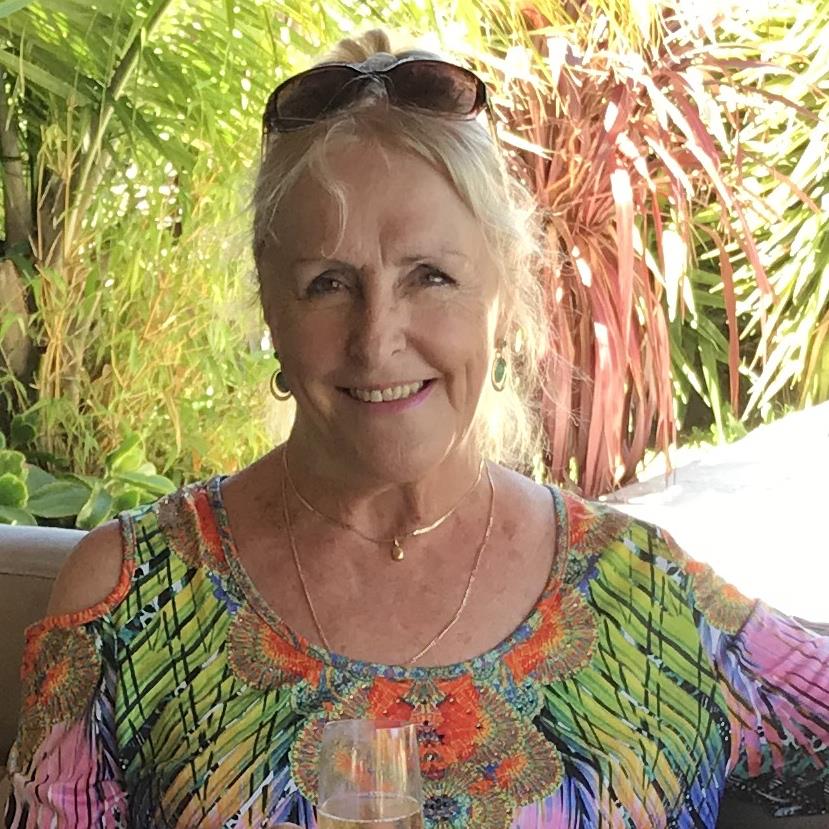 With Sandra Reynolds
This Informal Art Group meet on Wednesday morning 9am till 12 Noon. Being an informal group there are no set classes or teacher. This allows you to bring along anything you are working on in any medium and paint in a fun and relaxed atmosphere at your leisure. On occasions this group paints on location. Beginners to experienced artists are welcome and if you need help or advice it's there!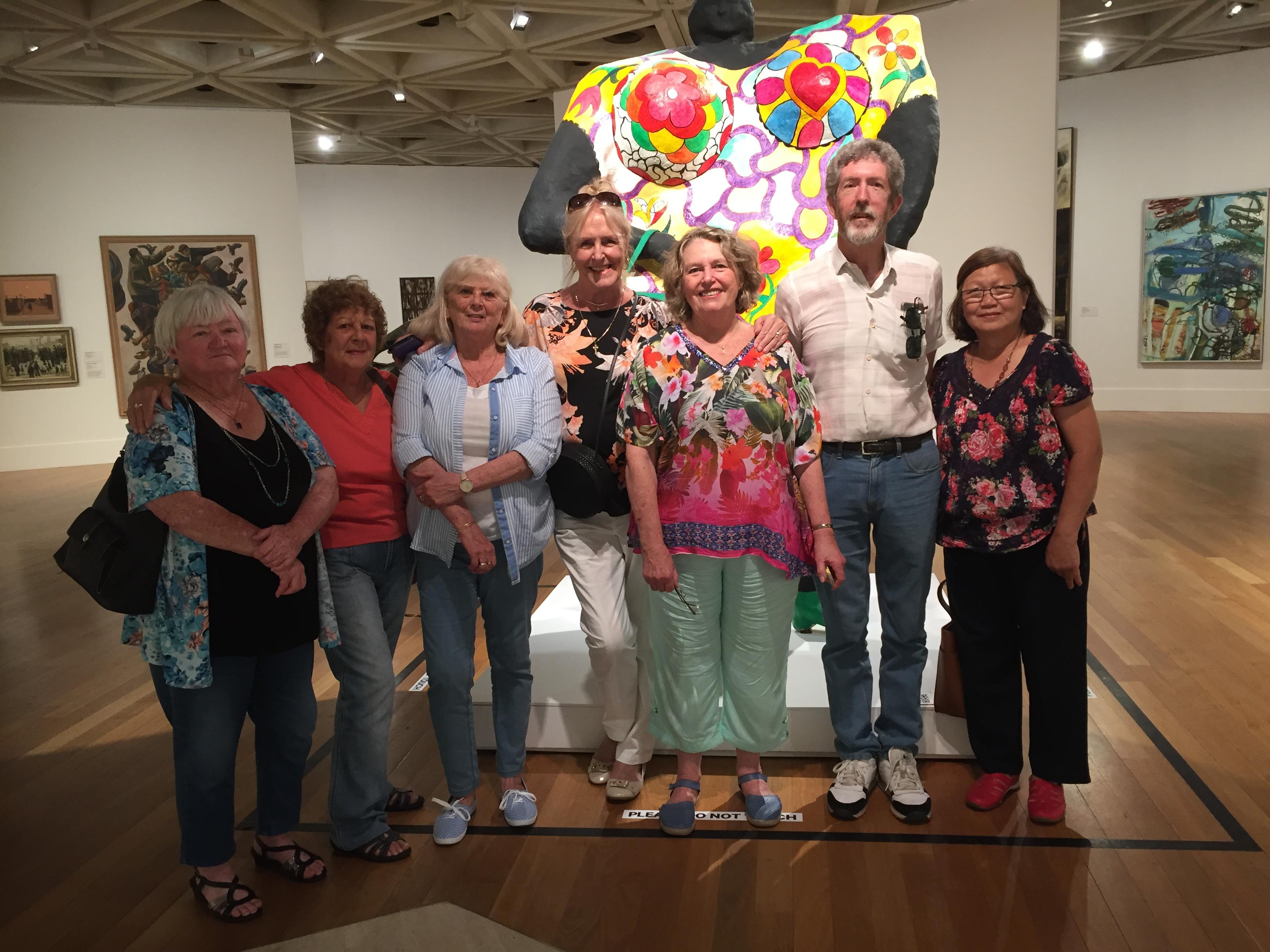 Photo of the Wednesday class visiting the Perth Gallery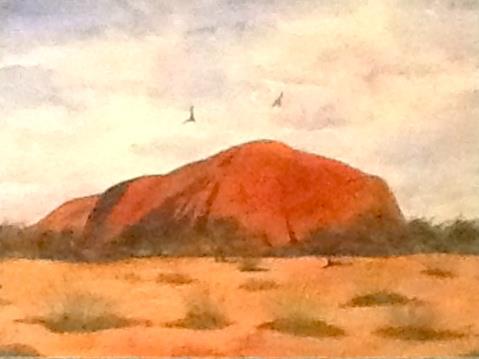 a selection of Sandra Reynolds Paintings
Sandra Reynolds has Co-ordinated this Informal Group for the past 5 years and has been a member of Armadale Society of Artists for 10 years. Sandra started painting in her early years at St John's College in Manchester, England. Painting in all mediums she sells her work at Exhibitions and from Commissions. Sandra has won awards at the Kelmscott and Cannington Show
Contact Mobile : 0414 410 137

ARTISANS OF JOY, OIL AND ACRYLIC CLASS with Carol
Carol Joy donated her painting of "Van Gogh's Poppies" to Trinity Art Therapy Group. Carol is congratulating the lucky winner.
Tuesday Morning Class
Tuesday's 9.30am to 1pm
Art is such a joyous and rewarding life long journey. If you would like to begin or continue your art journey, this friendly and dedicated art group welcomes new members.
Carol is passionately unique in helping her students develop their full potential. In this class the students paint all subjects from portraiture, realism to abstract in oil or acrylics, each of her students have their individual art success story to share with you.
It is very rewarding for Carol to see her students progress which is measured when they have the confidence to enter into Exhibitions and Competitions and win prizes or sell their works. If you are interested in joining Contact Carol Joy 0427 749 085.
Carol Joy's talented class hold an exhibition annually at Stargate Shopping Centre in Kelmscott.
Some of Carol Joy's original Artworks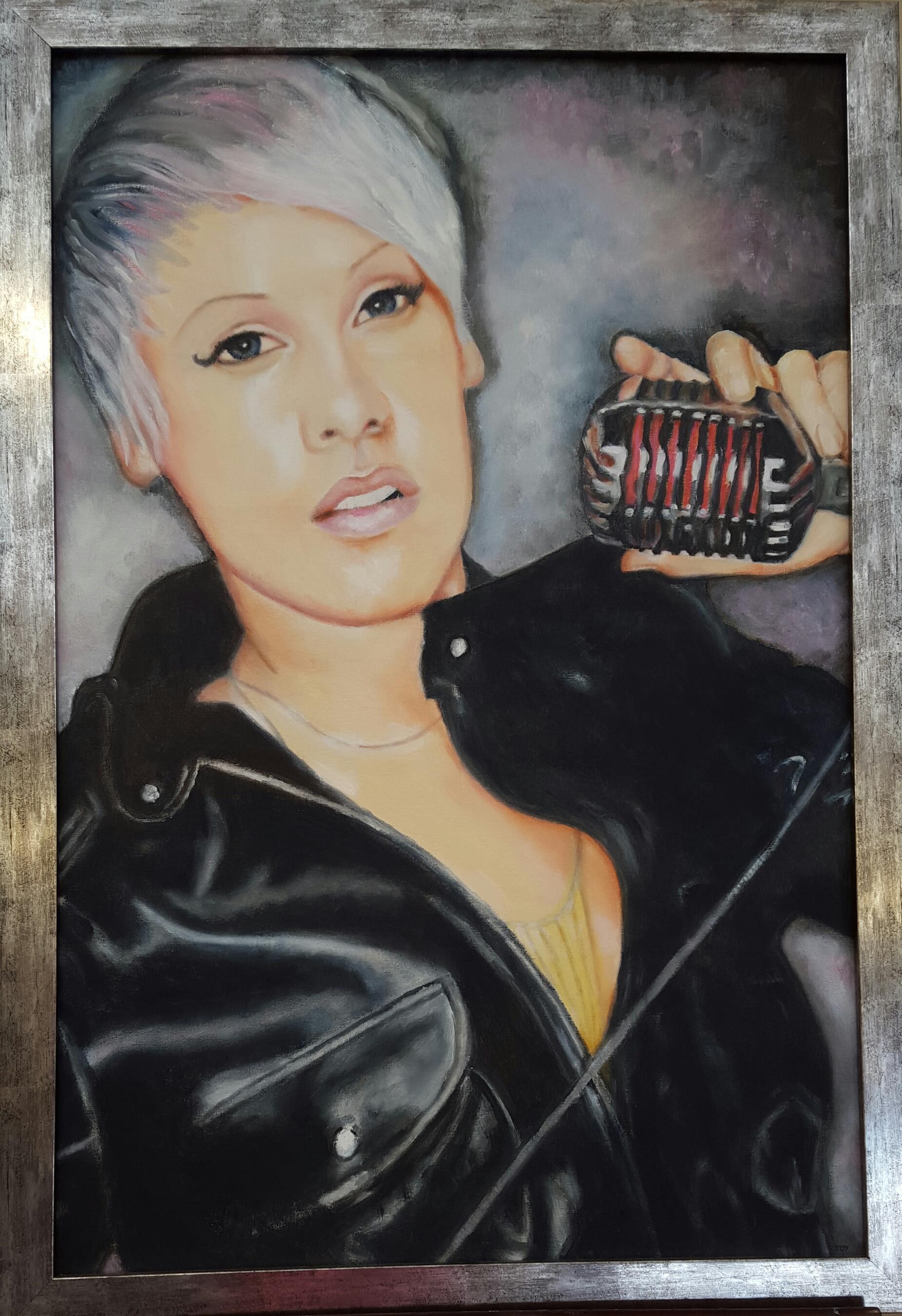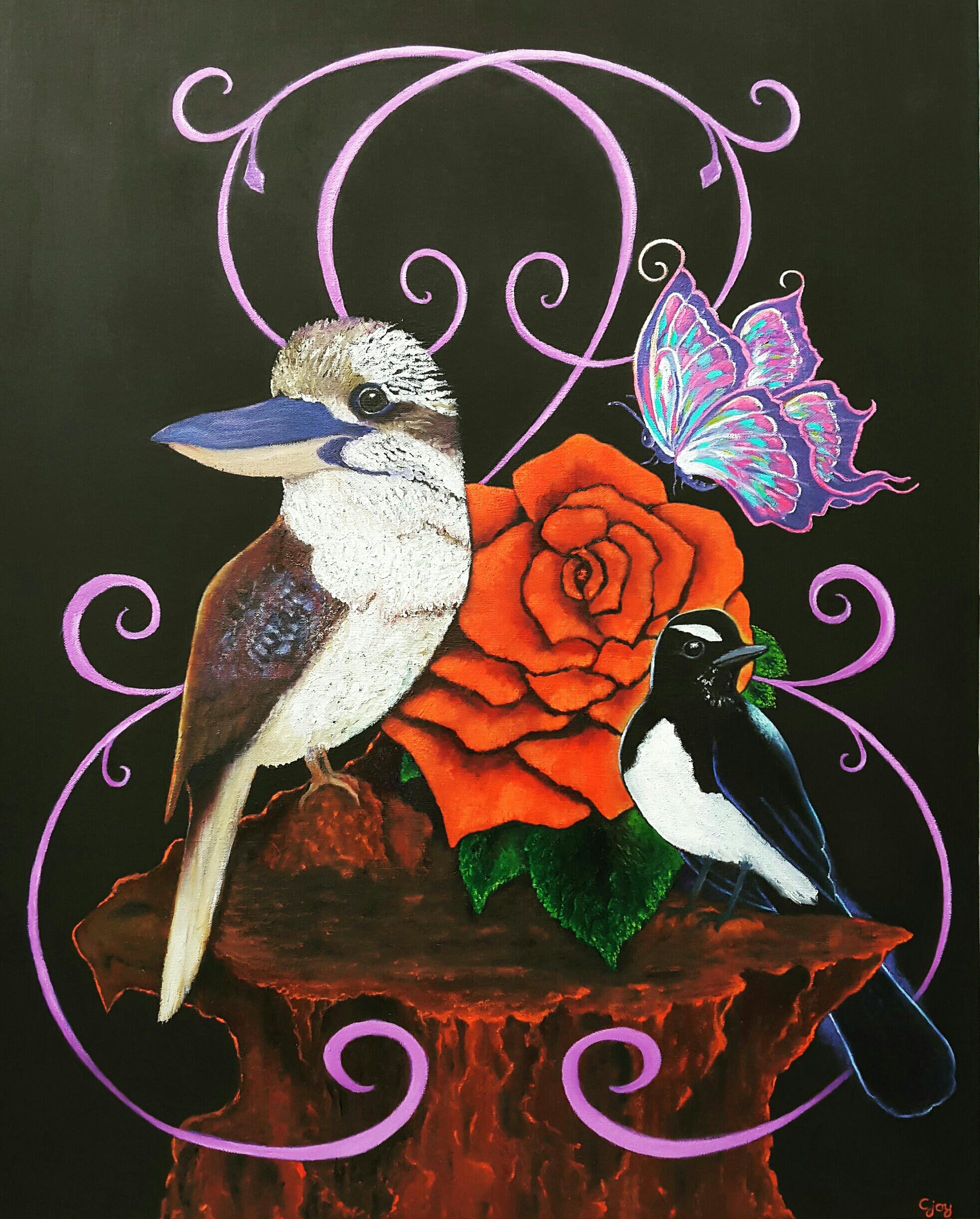 About the Teacher: Carol Joy is a professional Artist/Teacher and works from her home studio mainly by Commission. Carol studied for 6 years with Lois Paris. For the past 7 years Carol has been a Member/Teacher with Armadale Society of Artists. Carol is also a practicing Member/Tutor at Liddelow Homestead and has had the honour of taking out a First Prize in their Annual Exhibition. Contact Carol Joy 0427 749 085.

Tuesday Watercolour Group

With Vicky Alchin
While some find this medium challenging Vicky brings a fresh approach encouraging students to take risks and embrace the unpredictability of watercolour.
In the Tuesday afternoon group Vicky will explore a range of skills suitable for beginner to intermediate artists with a friendly group of participants who share a passion for art and encourage each other's creativity.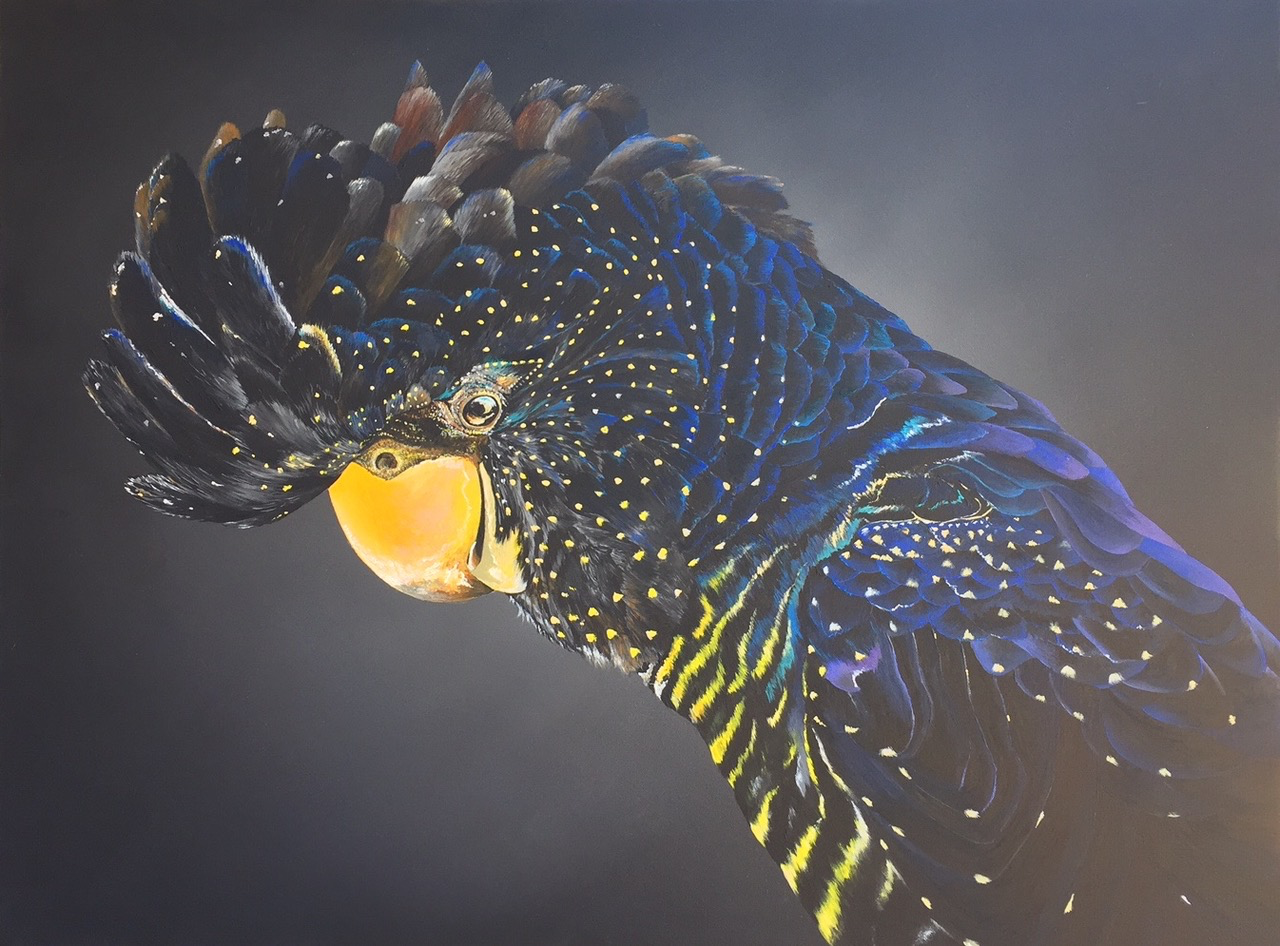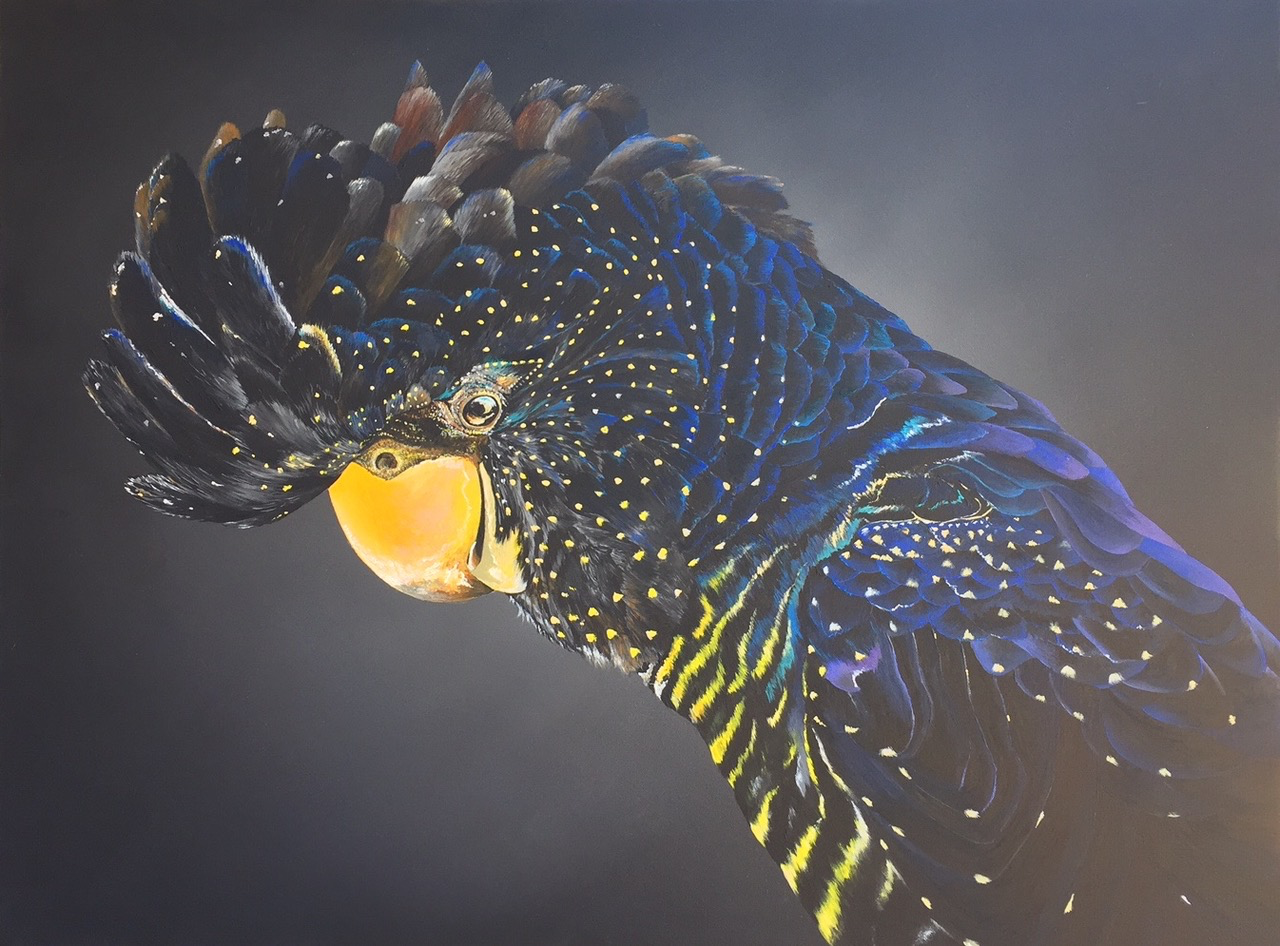 The class will include Colour theory Elements of drawing and composition
Watercolour techniques Experimenting with texture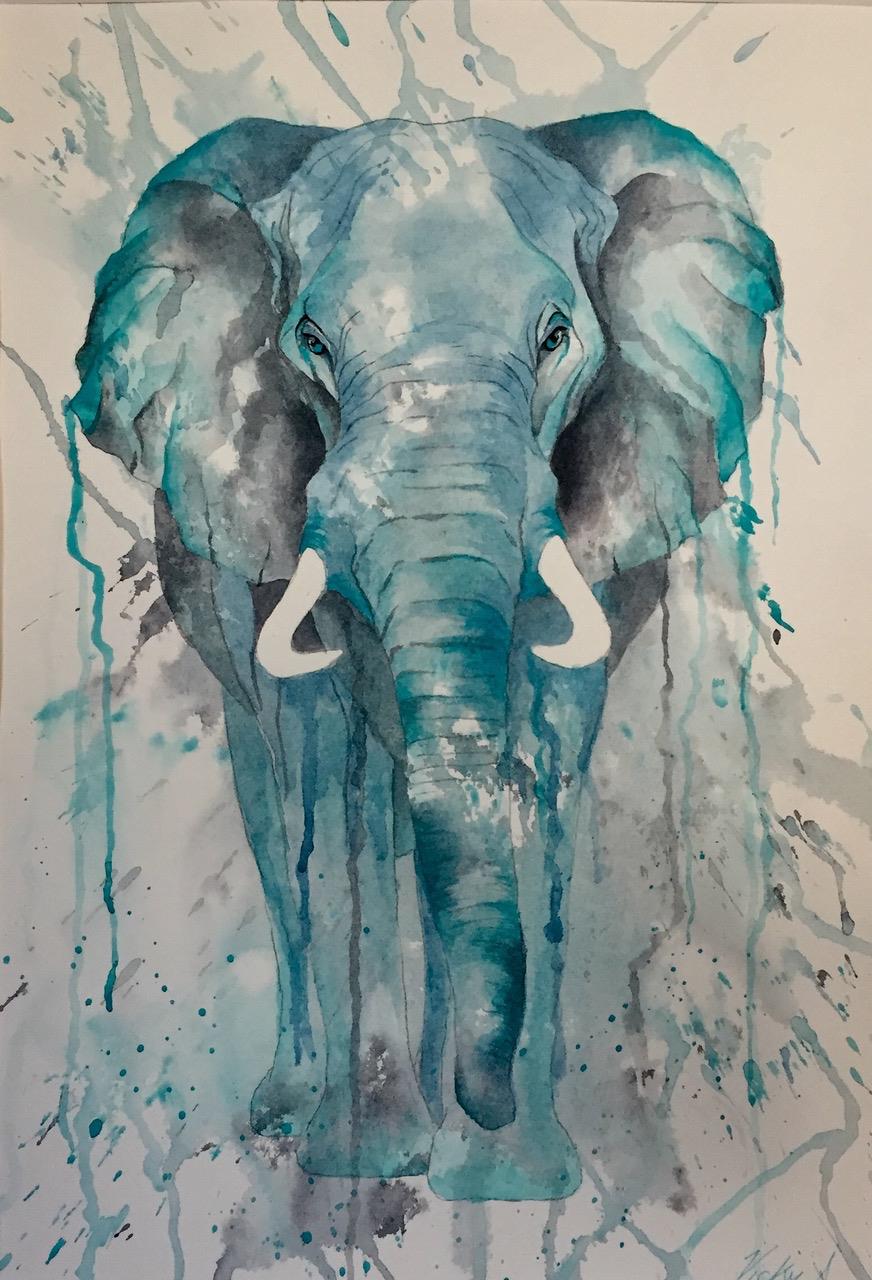 About the Teacher :Vicky Alchin gained a bachelor of art at Grays school of art in Aberdeen UK where she studied many aspects of art- watercolour, acrylics and mixed media. Vicky likes working with texture and colour and has an affinity with nature and wildlife.
Vicky became a member of Armadale Society of Artists 3 years ago and is regularly commissioned to paint pet portraits and sells her artworks at Exhibitions.
Contact Vicky on 0412 904 108 Email: [email protected]

Art with Valerie Mezger
Wednesday 1pm to 4pm
"Inside every person there is an artist waiting to be discovered."

Valerie encourages her students to paint in their own unique style. Students paint all subject matter from realism to abstract with the main focus on using the medium of oil or acrylic. Other mediums are welcome.

Come and join this friendly group to learn the joy of mixing colour and to let the creativity flow. Beginners to experienced Artists are welcome.
About the Teacher: Valerie Mezger has been a member of the Armadale Society of Artists for 18 years during which time she has been on the committee for 14 years, and 10 years as the Treasurer. She has been teaching oil painting at the Art House for 7 years.
Contact Val: [email protected] or 0478530659

Thursday Watercolour Group
With Megan O'Brien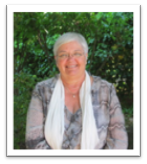 Watercolour painting is challenging and often surprising. It can be as controlled or instinctive, simple or complex as we choose.
In our Thursday morning group, we explore a range of skills suitable for the level of each watercolour artist and apply what we discover to create unique artworks.
We look at
elements of drawing, design and composition
properties and interactions of colour pigments with water and paper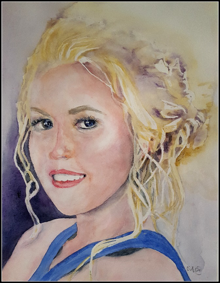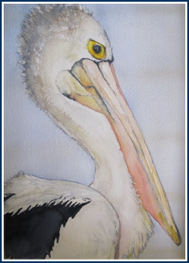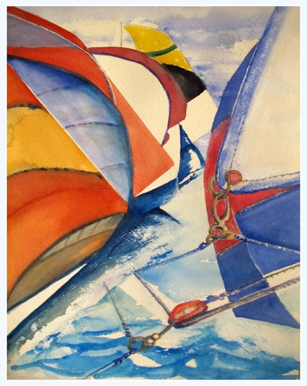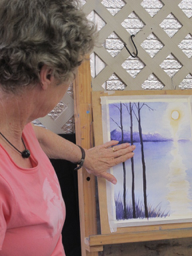 About the teacher - Megan O'Brien has drawn and painted since childhood. She gained a Diploma of Teaching and Bachelor of Education degree during which she studied units of art teaching, with further study in-service. Megan is a member of the Armadale Society of Artists and the Melville Community Arts Association and sells her artworks from exhibitions and commissions.
Contact email : [email protected]

Thursday Watercolour Group

With Helen Cockburn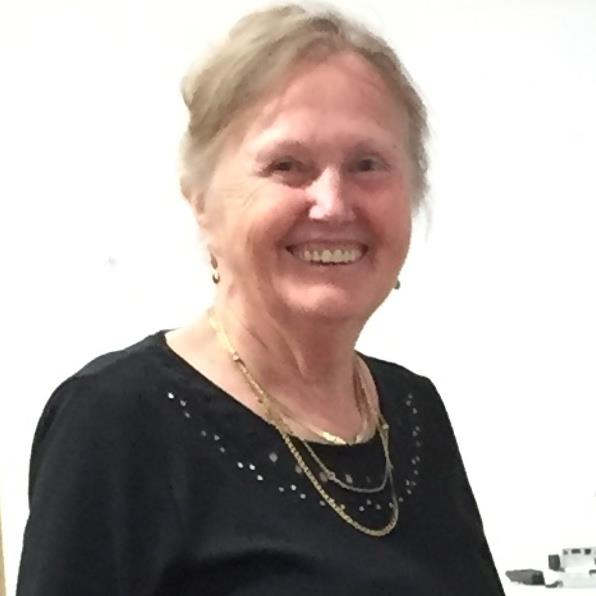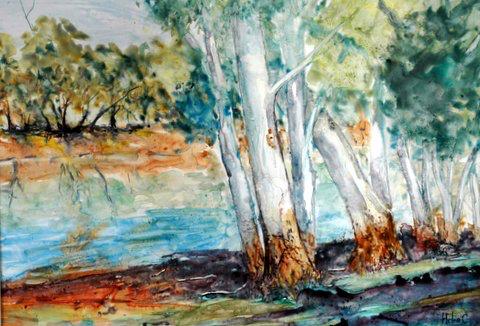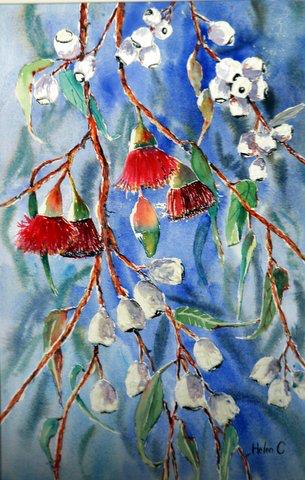 Thursday morning group - Helen Cockburn teaches a class every alternative month for this Watercolour Group. Helen brings a wealth of knowledge and experience which she generously shares and encourages her students to explore a range of skills to use with innovative watercolour techniques which includes pouring.
Using different mediums on watercolour paper first, you then apply watercolour or liquid watercolour to see what will occur.
This is a special category with the Watercolour Society which allows an artist to let their creativity soar and produce such exciting work. Helen has taught at Liddelow Homestead, All Palms Nursery and at the Armadale Society of Artists.
About the Teacher Helen Cockburn -
Whilst Helen loves watercolours, she enjoys working with most other mediums. Her subjects are varied but her inspiration comes from nature subjects and techniques in abstract work. Over the years Helen continues to learn and master different techniques using inks, acrylics, oils and mixed media.
Helen is a founder and participating member since 1987 of Armadale Society of Artists, also a member of the Watercolour Society of WA, Melville Community Arts Assoc. and Canning Art Group.
Contact and information on [email protected] or 0448 591 282

Wednesday Theory of Art Group
With Linda Glover
The class is about understanding the theories of art and putting them into practice with examples, exercises and student's own work, which apply to any medium.
The class for this year will include topics such as:
Colour Theory
Tonal Values
Composition
Negative Painting
Perspective
Light – reflections / shadows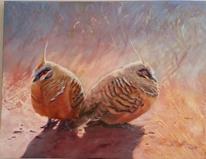 The topics are a guide that will lead us through the year and can be adjusted to suit the student's needs if something specific is required.
Linda is inspired by nature, shapes and the way
Light plays on colour and atmosphere.
About the Teacher: Linda Glover has always had a passion for art and enjoys sharing her knowledge which she has gained over many years from a wide variety of renowned artists.
This has led to the development of her own unique style and works in all mediums. Linda sells her art, has won a number of awards and is a member of Armadale Society of Artists.
Contact Linda on 0472 601 557

Kelly Duncan - Clay Hand Building Workshop
Location: Art House on Hobbs, Large Classroom
4 Hobbs Drive (cnr Coombe Ave) Armadale
Materials included clay, glazes, tools and firing
Maximum 6 in class
To ensure your space you need to enrol with Kelly
Contact Kelly on Mob: 0434 966188
Email: [email protected]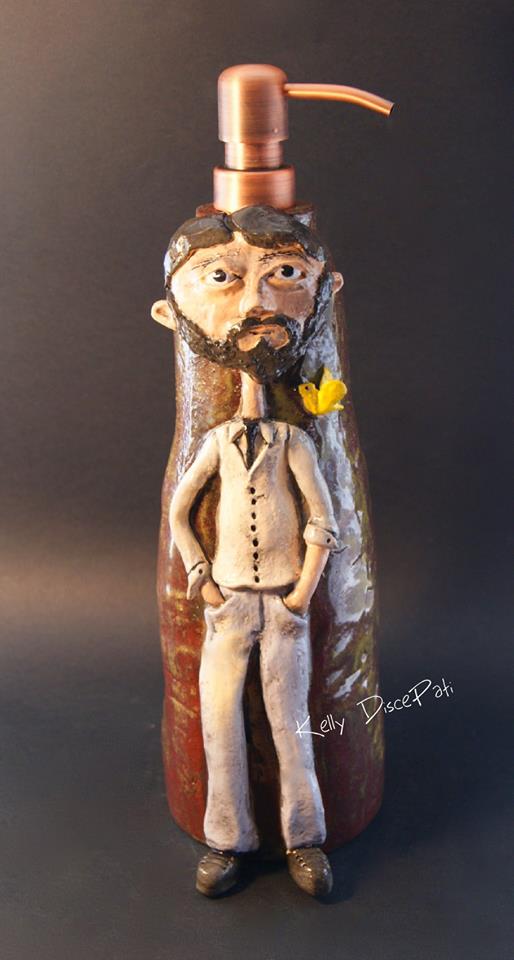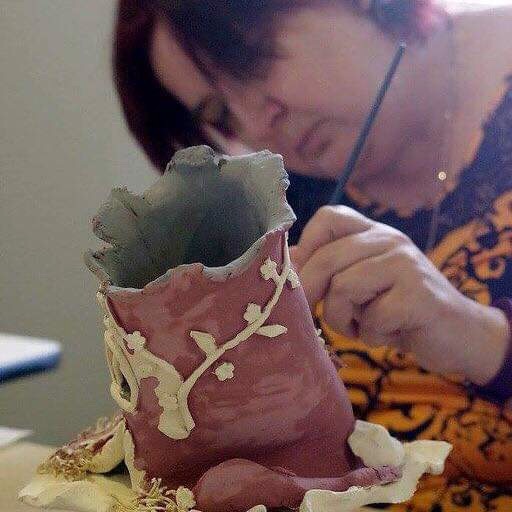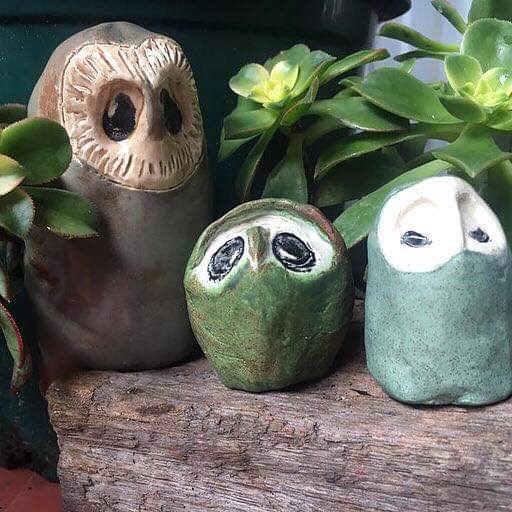 Kelly began working with clay as a mindful therapeutic activity, and immediately the medium entangled itself in her heart and soul. Kelly has been creating, and sharing what working with clays bring to her ever since. Her own work is inspired by semi-rural surroundings. She is fascinated by entanglements within seemingly absurd relationships and awkward brief encounters in the natural world. Kelly said "I document these episodes, with a few embellishments of course. With tones of honesty, candour and kindness, my tales are told. After all, struggle and happiness are matters of perspective."
Kelly is delighted to share her perspective with you.These art class workshops are designed to suit your creative goals and personal themes with guidance on planning, building and finishing your visions.
Workshop: Create your own unique ceramic pottery home/garden pieces for decorating or practical use. Kelly offers continual and casual monthly workshops for beginners, intermediate and advanced


"Mat with Janet"
A picture can speak 1000 words
Mat your picture and hear its voice

Class details:
Location: Art House on Hobbs, Small Classroom
4 Hobbs Drive (cnr Coombe Avenue) Armadale
(Entry from Hobbs Drive)
Dates : Saturday's 6 April, 4 May, 6 July, 3 August, 7 September,
5 October, 2 November, 7 December
Times: 12.30 – 3.30pm (3 hours duration)
Cost: $26 includes all materials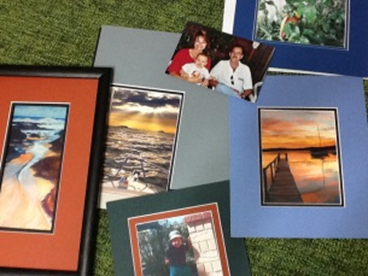 Learn to measure up & Logan cut your mat boards and display your picture / painting / photo with pride!
You are welcome to participate in a friendly, casual Workshop
of up to 4 students.
A simple selection of cards, pre-cut Mat Boards together with a craft knife, metal ruler & cutting mats will be available for your use.
Contact: Janet Turany
Mobile: 0418 944 753
Email: [email protected]
Classes must be paid for prior to commencement of Workshop
Book early to avoid disappointment

Saturday Mixed Media Class
with Geraldine Gustavino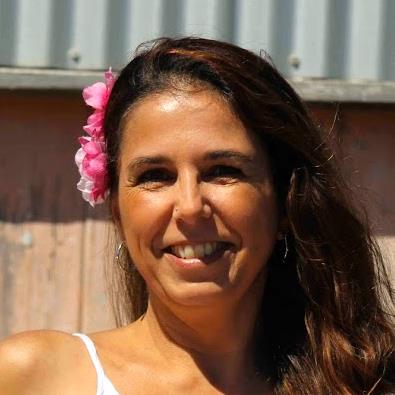 Saturday's each Fortnight from 10 to 12 Noon
Geraldine teaches Mixed Media and Acrylics but the most important aspect in her classes is for the students to feel brave, to let go and be bold. Geraldine believes you need to push yourself beyond your own comfort zone, because it is only then that you can truly see what you are capable of doing. Geraldine welcomes all levels from beginners to experienced artists.
Geraldine concentrates on having fun and enjoying the process, but also in learning basic elements of drawing, colour interaction, composition and painting techniques. Each new painting will have elements of processes her students have learnt throughout her classes. "As we learn our work evolves, sometimes we don't even notice as it becomes second nature." Contact Geraldine on Mob: 0437 788 630.
Geraldine Gustavino's Original Artworks
About the Teacher: Geraldine Gustavino has been painting and drawing from a very young age. She studied at Canterbury Art School in England where she completed her Foundation Course in Art and Design. Geraldine has entered many exhibitions since coming to Australia and just recently won an award at ASA's 2018 Annual Exhibition. Geraldine is a member of Armadale Society of Artists and one of our most popular teachers. Geraldine said, "It gives her great joy to see her lovely students enjoying their time creating beautiful work'.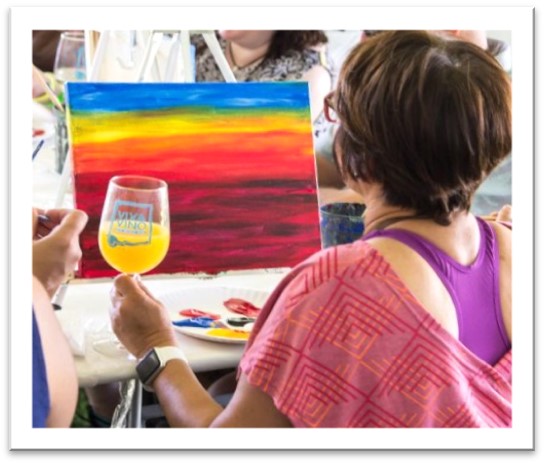 FESTY, fun, friday
Join us at Art House on Hobbs
every last Friday of the month
for our three "f's" from 6.30pm onwards
Enjoy drinks, nibbles and painting
No RSVP necessary
Non members welcome
BYO painting materials
Cost $10 and a good night out.
Casual, informal group
anything goes