Armadale Hills Open Studio Arts Trail
11-20 September 2020
10 of our talented artists will be featured at Art House on Hobbs for the duration of the event. In addition, there are around 250 member artworks to see in the gallery.
This is your last chance to visit us in this location! We're looking for a new home to relocate to in October.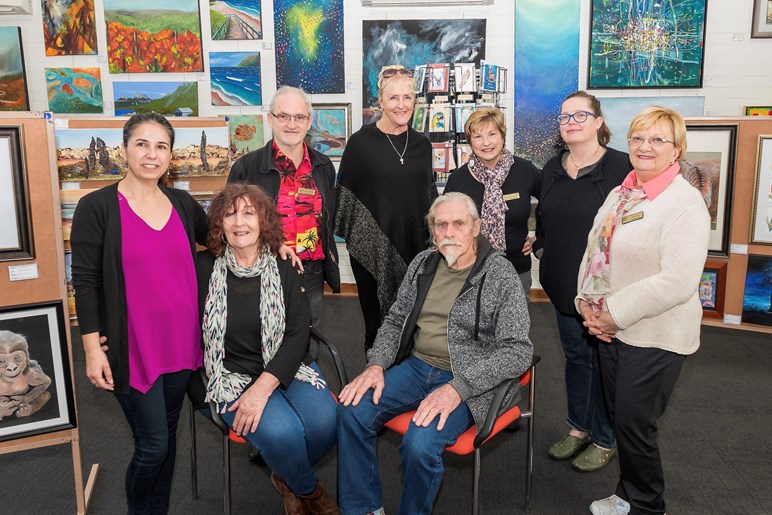 Photo by Zyg Woltersdorf.
Pop up shop
October 2020 (opens 5th October)
Monday to Saturday 9am - 5pm, Thursday 9am to 9pm
Armadale Shopping City
You now have two ways to buy ASA Art! Visit the Art for Sale Online Gallery Or visit ASA in person at ASA's brand new Pop-Up-Shop, located at Shop 21a, Armadale Shopping City, 206 Jull Street, Armadale.
Original artworks: Includes Paintings in all mediums, sculpture, hand made textiles from local products and greeting cards. ASA members are on duty each day and are happy to assist with any enquiries on joining the society or attending our regular scheduled Art Classes.
33 Years of ASA Exhibition
1 October 2020 ongoing until early 2021
Monday - Friday 9am to 4pm (not open public holidays)
At the Greendale Centre
Over three decades ago, a few artist friends created an art group to fill the gap in the up and coming art precinct of Armadale. The small group was presided over by Ken Doust and invited local artists from the area to its inaugural meeting with the view of creating an artist society. Thirty-one members joined at that meeting and devoted their time and effort to help grow the "Armadale Society of Artists". Thanks to their dedication and foresight, the Society has grown since that time and today has a membership base of 200 members. In the last thirty-three years, there have been many Presidents and Life Members, many of whom have work which is currently on show at the Greendale Centre in Armadale.
Annual Exhibition
A major Art Exhibition and sale of works is arranged annually, usually late October/early November. This is one of the most successful exhibitions in the area with a very large percentage of the paintings being sold. We will keep you posted as to where and when.
Exhibitions and fairs will also be held at the Art House on Hobbs, so keep a look out on the latest news page for these events.
Subscribe to our blog for the dates and times of these events.