October/November Newsletter
NEWSLETTER October/November 2016
ARMADALE SOCIETY OF ARTISTS (inc)
Email : enquiries@armadalesocietyofartists.com.au
www.armadalesocietyofartists.com.au
Hi Everyone,
Well the Annual Exhibition is here and its very exciting. I am looking forward to the opening night and weekend and I'm sure it will be as spectacular as in previous years. Well done to all those exhibiting as well as to those who made it all happen. Without the continued effort from many people, both members and volunteers we could never make this as successful as it is. Also a huge thankyou to the City of Armadale for their continued support and very generous grant. Henry Zelones will once again be opening the exhibition and is also a great support.
Dont forget the following weekend on the 6th November is the first of our Art/Craft Markets at the Art House, to be held monthly throughout the warmer months. Hopefully the weather will be lovely and we will create a lot of interest from locals and people passing by. If you're not involved, maybe you'd like to pop down and check it out as well as enjoy a Devonshire Tea.
On a personal note, I would like to say a special thankyou to all those who supported me over the past couple of months with the passing of my mum. It has been very difficult for me and my family as she lived with us for almost 20 years. Everyone around me has shown me and given me the love I needed and I will be forever grateful. Thanks again.
So, see you all at the Annual Exhibition. Just between you and me, I am a little nervous, but I'm sure it will be hugely successful. Good luck to everyone and I hope you sell many of your masterpieces.
Best wishes, Anna (president) 0411633015
NEXT MEETING
The next meeting will be Thursday 3rd November
at 7:00pm at the
Creyk Park Pavilion, Waltham Rd, Armadale .
THE DEMONSTRATOR AT THIS MEETING WILL BE
CATHERINE KELLEY
I think most of you know that Catherine is one of our past presidents, being in office for two years. She has been an active member of the society for many years, holding exhibitions at the art house and always entertaining us with her demonstrations at the Annual Exhibitions.
Catherine says,
"For me it is a never-ending, ever-evolving and creative journey. One in which I hope to inspire you to also pick up your art equipment (whatever medium that may be) and delve into the creative world. You never know where it may lead and I believe there is no better satisfaction and reward than seeing your very own creation displayed on a wall. "
You can see some of Catherine's work on her website
http://www.catherinekelley.id.au
Subjects for meetings, bring a painting and you could win a Jackson's voucher
November - Glass reflection/refraction
December - Celebration
ART ITEMS AND EQUIPMENT
FOR SALE
Canvases for sale at the art house at very reasonable prices, wide selection of sizes, good quality.
Mattboard and foamcore always available at the art house at a very low price of $12 each
NOTE: THIS IS A NEW SECTION FOR THE NEWSLETTER, A FREE SERVICE, YOU CAN PUT INANYTHING ART RELATED AND ITS FREE, PLEASE EMAIL DOT dot@dotmarshall.com
THANK YOU note to Cecelia Homan for donating couple of
easels and some frames, boards etc. Selling at the art house and money raised to go to Art Society.
GREAT NEWS
NEW EXHIBITION SPACE
THANKS TO IAN KALLAS, ANNA NEWBEY AND JON COPE.
Exhibition has been confirmed to be run outside Target at the Armadale shopping centre for a duration of 10 days in March 2017. Provisional date chosen is for a start of the 15th but yet to be confirmed with centre management. There is also the possibility of having another exhibition in August/September. And the good news is we have got it for FREE
Black Swan Prize for Portraiture Winners
Established WA artist Rachel Coad, from South Fremantle, has won the prestigious $50,000 Lester Group Prize for her artwork Indian Summer featuring artist Waldemar Kolbusz as part of the 2016 Black Swan Prize for Portraiture, WA's only portrait prize.

In an exciting new initiative – the first of its kind in Australian portrait prizes – the finalists' also voted for their favourite artwork in the $10,000 Tony Fini Foundation Artist Prize. The winner, as chosen by their peers, was Mark Tweedie from Mt Lawley WA with his portrait of a close family friend Ken Bindle, It wasn't supposed to be like this.

Two artists were Highly Commended and received $500 art gift vouchers from HU Kendall & Co Art Supplies; Daniel Smith with his portrait of Ben Elton titled Thinking of you, Shakespeare and Kate Kurucz for her portrait of her father titled Dad and Clams.
What's happening at the Art House and Gallery
November 2016
ART AND CRAFT MARKET
This is a new event which we are all very excited about.
Starting on SUNDAY November 6th from 10am
We have it planned to repeat it on the first Sunday of every month for the summer and Autumn season. Please all come along and join in the fun, devonshire teas will be served all day. Stalls will include plants, artisan jewellery, candles, decorative plaques/tiles, outdoor birdcages, beautiful hand made sewn items. And there will be around 5 of our own members displaying their artworks and cards, for sale. If you are interested in taking a stall in one ot the future markets, either yourself or sharing with a friend or friends, contact Ian Kallas 0427 727 314 chrissyian@outlook.com
SALES
We are now making many regular sales from the gallery, the facelift has attracted a lot of new visitors, enormous thanks again to those involved in the work.
FEATURED ARTIST AT THE ART HOUSE
The feature artists for November will be
CHERYLE SHEWAN
The calendar is filled for this year, but you can put your name down on a list in case of cancellations. Contact Jane Etienne 0419 371 195
This has proved to be a very popular idea, an ideal opportunity to have your very own mini exhibition completely free.
NEW CLASS AT THE ART HOUSE
MEGAN O'BRIEN
"Watercolour - finding the light" with Megan O'Brien: a series of 6 watercolour classes suitable for beginners/intermediates.
The group will look at
elements of design and composition
properties and interactions of colour, water and paper
painting techniques.
We will explore these fundamental skills and apply what we discover to create unique artworks.

Thursdays : October 6 and 20
November 3 and 17
December 1 and 15
(with possible continuation into 2017)
9 a.m. - 12 noon. $15.00 per session.
Contact email: empob@bigpond.com
mob: 0409 203127
Water Colours Revisited
WITH IAN KALLAS
expressions of interest are being called for a water colour workshop on
Sunday 27th November 9.30 to 4pm
$50 per person, paper and backing boards provided.
Please contact lan 0427 727 314
PLEASE
Urgent request for donations for the Xmas Raffles. Can bring to next meeting or leave at art house. We haven't had a huge
response yet.
Classes and Workshops at the Art House
MONDAY - NEAMI GROUP from 11am to 2pm
MONDAY - Pastel artists group. contact Hazel Moore hazdes@bigpond.net.au
TUESDAYS 10am to 2pm Portraits in oils classes—Carol Joy 0427749085
WEDNESDAY am informal group, Contact Sandra Reynolds 0414 410 137
WEDNESDAY pm oil painting classes contact Val 0478 530 659
WEDNESDAY evening informal group, Contact Val 0478 530 659
THURSDAY 9.30 to 2.30 Watercolours fortnightly with Deb Weber 0434059316
THURSDAY 9am to 12 noon fortnightly with Megan Obrien, NEW more information in this newsletter
FRIDAY (AM) NEW GROUP, informal group - contact Val 0478 530 659
FRIDAY AM DRAWING CLASS 10am to 12 with David Box 0488 392 931
FRIDAY PM DRAWING CLASS pm Chantelle 0422541738.
SATURDAYS Alt Saturdays ACRYLIC and MIXED MEDIA COLLAGE CLASSES Dot Marshall 10am to 12.pm. dot@dotmarshall.com website www.dotmarshall.com 0409 921 838 (note a change of times, there will be no afternoon group)
H.U. KENDALL & CO.
372 Newcastle Street,
Perth, W.A. 6000
Ph:(08)9328 4833
Fax:(08)9227 8235
Email: camryn@iinet.net.au
Ampersand
Demonstration Day
Come and join us with the Judith & Carol from H.U. Kendall & Co to see the wonderful NEW product Ampersand Boards. We will demonstrate how the products can be used with all mediums eg. Oils, Acrylics, Watercolours, Pastels, Charcoal, Inks and much more. Spread the word and bring your friends to see this exciting product.
Date: Sunday 20th November 2016
Venue: Armadale Society Of Artist's
Art House
63 Railway Avenue,
Kelmscott
Time: 10am to 3pm
FREE
Tea & Coffee Supplied
Bring your own lunch for a half hour break
Donations for Christmas Raffle
DON'T FORGET WE ARE COLLECTING FOR THE CHRISTMAS RAFFLES AT OUR DECEMBER MEEETING, COLLECTION POINT AT THE ART HOUSE IN THE LIBRARY AREA, PLEASE BE GENEROUS, IT IS A LOT OF FUN AT THE MEETING AND A NICE LITTLE FUND RAISER
Urgent request for donations for the Xmas Raffles. Can bring to next meeting or leave at art house. We haven't had a huge
response yet.
ANNUAL ART CAMP
Its coming up that time of year when we go on our Annual Art camp,
it will be at Banksia Springs ,Dwellingup situated in the beautiful grounds ,
We stayed here last year and it was enjoyed by everyone so we booked again,
Sunday 6th Nov -Friday 12 th Nov,
the cost is $50 per bed per night, dinner cost is $15 per night if you want that, its up to you , we had beautiful dinners last time suppled from the Blue Wren cafe .
total cost for 5 nights with dinner $325, minus dinner $250.
Access on Sunday is 5pm and Friday we can stay as long as we want.
please call me if your going, Thanks There are still a few places left.
Sandra Reynolds mob 0414410137
QUICK OIL PAINTING TIPS FOR BEGINERS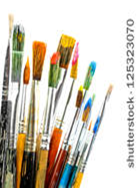 Start laying out your painting composition and values with an oil sketch. This is a thin underpainting consisting of a color and turpentine (or odorless turpentine substitute such asTurpenoid). This will dry quickly so that you can then add subsequent layers of paint and color without having to wait too long for it to dry. I often use burnt sienna to lay out values and composition.
: Paint thick over thin, and fat over lean. That means using thinner paint and less oil in the first layers, saving thicker paint and higher oil content for later layers. This will help ensure that earlier layers dry first and will help to keep your painting from cracking. Start with an underpainting of paint and turpentine, then move to a painting medium of a combination of turpentine and linseed oil in a ratio of 2:1. Linseed oil can yellow with age (which is more apparent on light colors), but dries faster than other oils.
A.G.M.
A reminder that the December meeting will be the AGM at which the committee and office bearers will be voted in. you will find enclosed with this newsletter a nomination form which should be filled in and returned to the secretary before the meeting. If you receive your newsletter by email you will be getting a nomination form by email.
NOTE FROM DOT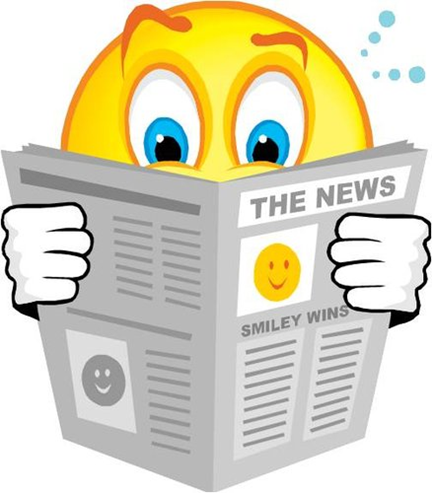 It has been mentioned to me that some of you that are currently getting your newsletter by email would prefer to revert to getting it by post.
This would not be a problem at all, you just have to let me know, preferably by email to dot@dotmarshall.com and it will be done. I hope you enjoy your newsletter each month, I certainly have a lot of fun creating it.
If you have any interesting snippets of information that you think you fellow friends and members would like to hear please let me know. Either text or email is fine 0409 921 838 dot@dotmarshall.com
ANNUAL EXHIBITION UPDATE
Please make sure your paintings are picked up from hall on Sunday from 4 pm OR arrange with a friend to pick up.
THANK YOU
CHRISTMAS IS COMING
AND WE ARE HOLDING A PARTY
Christmas lunch at the art house 18th December. Partners welcome.
Bring a savoury plate plus $10 secret santa present from self and partner. Present to be food, drink or art related. Sweets will be provided.
COME AND HELP US CELEBRATE AN INCREDIBLE YEAR
Some of our artists had great success at the local Kelmscott Show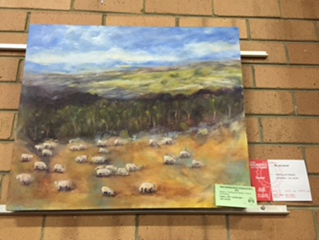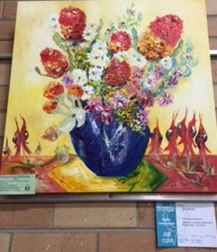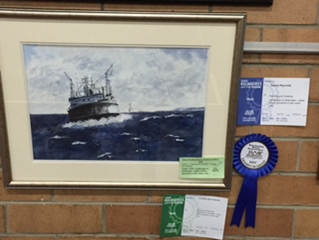 JANE ETIENNE,
JOSEPHINE TITSHALL,
JANE AXCELL AND SANDRA REYNOLDS
CONGRATULATIONS TO ALL OF YOU
ASA COMMITTEE
PRESIDENT ANNA NEWBEY 0411 633 015 - anewbey@bigpond.com
VICE PRESIDENT GEOFF REEVES 0473 589 178
SECRETARY HELEN GORDON - 0439 679 000 helengordon19@yahoo.com.au
TREASURER VAL MEZGER - 0478 530 659 valmezger@hotmail.com
COMMITTEE
JANET GARDINER - 0447 778 334 janet1435@bigpond.com
MAUREEN SMITH - 0416 257 594 maureensmith52@gmail.com
IAN KALLAS - 0427 727 314 chrissyian@outlook.com
CLAUDIA WOELTJES - 0408537314 claudiawoeltjes@iinet.net.au
CHRISTINE ENGLAND - 0422954257
DATES FOR YOUR DIARY
MEETING
3rd November Thursday 7pm
ANNUAL EXHIB
28th 29th 30th October
ART MARKETS
Sunday 6th November
ART CAMP
Sunday 6th Nov -Friday 12 th Nov,
AMPERSAND DEMONSTRATION
Sunday 20th November 2016
IAN KALLAS WORKSHOP
27TH November
AGM MEETING
Thursday 1st December
CHRISTMAS LUNCH
18th December.