Motivation and Growth through Challenges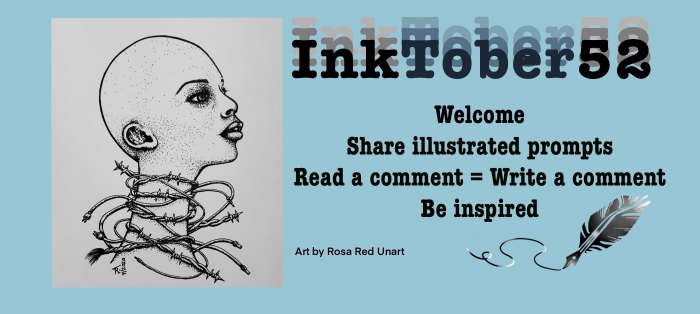 Lately I have been addicted to challenges, not the world is in a crisis sort though, but the kind that make you do arty things for a month, or even a year! Inktober52 has a prompt a week, which you use to inspire a drawing, or sometimes painting based around the prompt. This challenge has made me do something every week. If you then post on Instagram and Facebook with their #Inktober52 you get hundreds of potential people looking at your work who are also in the challenge group. Free advertising and marketing of your work!
#Inktober52

Bear by Chantalle Grummet

Bearded by Chantalle Grummet
Then another ASA member Toni Fanali invited me to join her in the #30faces30days #sktchy challenge. You have to join Sktchy, a free online community (website and app) built for portrait artists to grow and support each other. It has free inspiration faces available and really cool tutorials, you can contribute your own too! Then you have the option of joining in on their challenges set. The 30 faces 30 days is self explanatory. The real challenge has been doing portraits for me though. Portraits and likenesses have always sort of scared me. Having to do them once a day has made me see faces and their structure more clearly and I have lost my fear in doing them. I feel like I have grown as an artist.
#30faces30days challenge
However you don't have to go far for a challenge. Our own ASA Facebook and monthly challenges are a good start. Many of the ASA members have participated in the Monthly painting challenge set by Diane Miles. She has received more entries than ever. Of course the Art Workshops and classes provide the same sort of challenge and push. I really enjoyed the atmosphere of Vicky Alchin's Watercolour class. David Giles pushes people out of their comfort zone with new painting techniques. I am about to start an advanced drawing class to push those who can draw further.
If you need a push outside yourself a challenge set by someone else can be a great way to unlock new terrain in your art.
Some of the ASA members have formed their own personal challenge to keep themselves motivated and growing. If you have a Challenge keeping you going please comment and share on the website or on Facebook! We can all use a push sometimes.