This is a tough question. It is difficult to do because we always have an emotional attachment to work we are proud of. There are a few variables we should consider, comparative prices, material costs and yes time spent on it. At the beginning of my journey, before I finished my art degree I did this watercolour of a Mermaid, I loved it so much I didn't really want to sell it so I priced it at $380.
It didn't sell and my customers boggled at the price as other pictures next to it were under $50. If you are adding emotional value to your work it won't sell and you lose integrity with your customers. If you are not ready to let a piece go then don't sell it. I still have my Mermaid. Now that we have covered that let's explore pricing when we definitely want to sell.
Format.com Magazine / How To Price Your Art is a great article which covers the basics really well. It lists the beginning as a search for comparable works.
"As amazing as your art may be, it doesn't exist in a vacuum separate from other work that's out there. When determining how to price your art, you have to take a good look at where you plan to sell it and what other comparable art is being sold in that space. Art valuation always depends on other similar work, whether we like it or not!" Format.com Magazine, February 2019.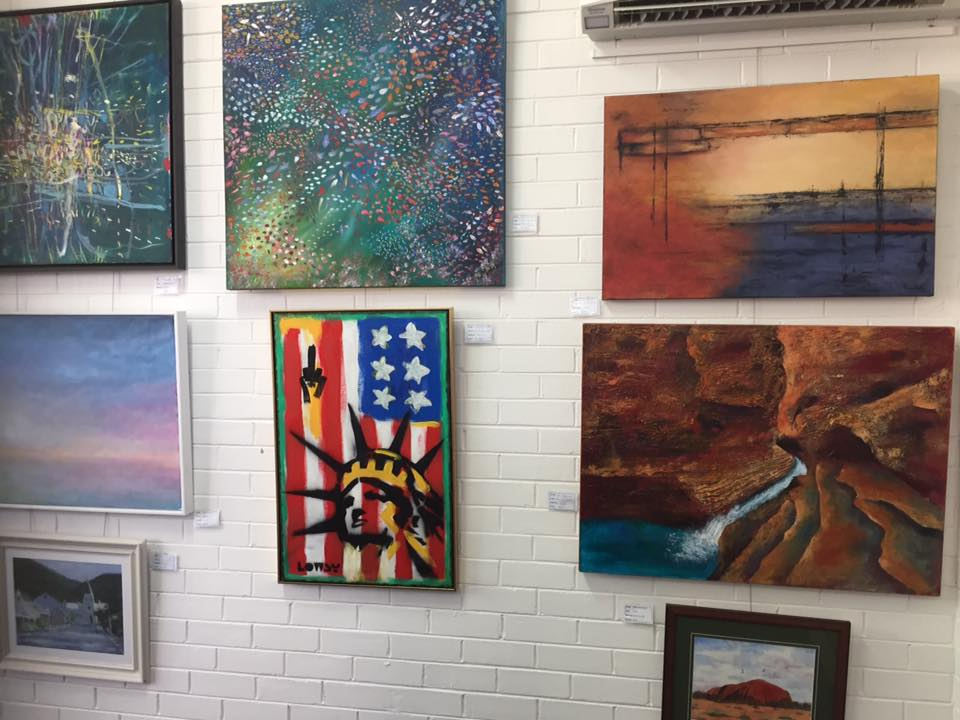 I can say after a small bit of research that the ASA art prices are quite low, very affordable but difficult if you are represented in other galleries. This is why I recommend not going too low and sticking to the higher prices on art available in the Art House on Hobbs. We want to value the art in the gallery and the artists' skills not devalue it in the eyes of the patrons. If you compare ASA prices to other galleries you will find that we are considerably cheaper but remember the ASA Gallery does not charge commission so you are selling them at wholesale not retail prices. This is something you can keep in mind when justifying your prices to customers. Wholesale prices are what most people expect from work sold directly from the artist's studio.
Materials, time and skill are part of the formula for working out a price for your work.
Charging an hourly rate can vary depending on your location, experience of selling and skill levels in making. An experienced painter can charge more for their time even though it may take them less time to do a painting. If your canvas and paint costs approximately $20 and you charge $5 an hour because you are a beginner then something that took 10 hours will cost $70. Once you have that price you can then look at what others are charging for similar paintings and accommodate your hourly rate to suit. If your piece is framed then you need to add those costs in.
If you have been painting for many years, have a degree in art, are represented by galleries, get an online following of thousands or any one of these things you need to up your hourly rate. Time skill and experience are reflected in the price you set; the lower you set the price the lower you value your skill. This is moderated by comparison to prices out there so you don't overestimate or underestimate your value.
Below are some links to help you navigate the difficult task of pricing. Good luck!