APRIL MAY 2017 NEWSLETTER
Here is our latest newsletter, I hope you enjoy reading it.
Hi Everyone,
I hope you are all well. Minnawarra Art Awards are well underway and there are some fabulous works this year including those from our very talented members Catherine Kelley and Leesa Padget. A huge thankyou to Maureen Smith and Lynda Everitt for organising the roster and to those who have done rosters. I also had the opportunity to visit the Beverley Annual Exhibition where several of our members were displaying their artwork. Well done to all those who exhibited and I also noticed that Sandy Robertson had sold one of his paintings and Leesa won the mixed media prize.
It's been lovely to see many of our members being active in different events going on around the city including ZigZag Gallery, Belmont Art Awards, Kalamunda Agricultural Hall with a art and craft market as well as the Minnawarra Art Markets. I hope you have lots of enjoyment and make a few sales in the process.
The Committee are now organising our 30th Anniversary. We are looking at doing a High Tea on the 3rd July for all of our members in the Armadale Town Hall. So mark this day on your calendar. Val has been busy organising the catering, hall, invitations etc. We will let you know more when it gets closer.
I would just like to say a big thankyou to the Committee this year as well as the members who do the different jobs to make the Society a success, you all know who you are and I'm very glad everything is running so smoothly. You make my job so much easier.
So happy painting, hope to see you at the next members meeting,
Anna(president) 0411633015
NEXT MEETING
The next meeting will be Thursday 4th May
at 7:00pm at the
Creyk Park Pavilion, Waltham Rd, Armadale .
THE DEMONSTRATOR AT THIS MEETING WILL BE
LORI NEUZERLING
Lori was born in Manjimup in the southwest of Western Australia. Her early years were spent on her father's farm in the beautiful karri country of Northcliffe, near the famous Valley of the Giants, and this lush wilderness nurtured in her a love and respect for its distinctive plants and wildlife.
Lori's adventurous spirit took her to some of the remotest parts of Australia over many years of her adult life but she eventually returned to her place of birth in the early 1990's and there her love of the southwest was reborn. It was then that she began painting her vivid and intricate watercolours of bush life. Lori is completely self-taught. Through trial and experiment, she developed her own unique and exacting art. Her first love is the flora and fauna of Western Australia, but Lori finds inspiration and fascination in the colours, textures and contours of almost all plant life and wild creatures.
Subjects for meetings,
bring a painting and you could win a prize
May – Animals and birds June – Anatomy July – Cosmic
ART ITEMS AND EQUIPMENT
FOR SALE
Canvases for sale at the art house at very reasonable prices, wide selection of sizes, good quality.
Mattboard and foamcore always available at the art house at a very low price of $12 each
MAUREEN SMITH has a junior tracer artograph projector, made in U.S.A. It projects from 9cm to 10 times the size. Ideal for larger scale work, wall murals, signs etc. Its 240 volts .and never used. $100.
Please contact Maureen email maureensmith52@gmail.com
Phone 0416 257 594
_______________________________________________
" The Pastel Journal."2013 , Complete. $12.00
Koo-i-Noor Watercolours. 4 discs with 6 pan colours in each discs. Great for starting off! Barely used. $8.50.
Picture frame. Black with Gold insert. Glass and Mount included. 54 – 46 cm $10.00
Large Hard cover book." Impressionist Women" by E. L. Smith. $6.00
CONTACT CHRISTINA VERBRUGGE <christijo@westnet.com.au>
DATES FOR YOUR DIARY
MEETING
4th May Thursday 7pm
COLOURS OF LIFE EXHIBITION
29th May to 14th April
CHANGE OF GALLERY PAINTINGS
9th May
DOT'S WORKSHOPS
21ST & 28TH May
Also
4th & 11th May
WAWA ART SALE
Weekend April 29th & 30th
Verena Marmion WORKSHOP
29TH & 30TH july
HIGH TEA
Monday 3rd July
SHOPPING CENTRE EXHIBITION
Wed 16th August to Sat 26th August
2 DAY WORKSHOP
LANSCAPE, TREES AND ROCKS
How to create texture in a landscape using hand made papers, impasto gel and modelling compound $120 for 2 days which includes all paints, papers and mediums, and reference photos.
All you need to bring is canvas and lunch
NOTE MAY 21st and 28th, has 2 spaces left
Second workshop has been organised Sunday 4th & 11th June this one has 4 spaces left
please email Dot for more information
Dot Marshall
Artist
Mob: 0409 921 838
Web: www.dotmarshall.com
Email: dot@dotmarshall.com
Keep the 3rd July free.
We are having a High Tea to celebrate our 30th year.
Invitations will be sent out in June.
GROUP AT THE ART HOUSE
Casual group meeting at the Art House every second Saturday starting on 8th April. All welcome, any medium, contact Trish Davis
email: trish.ken@bigpond.com or 9390 6049
WAWA ARTSALE
Watercolour Artists of WA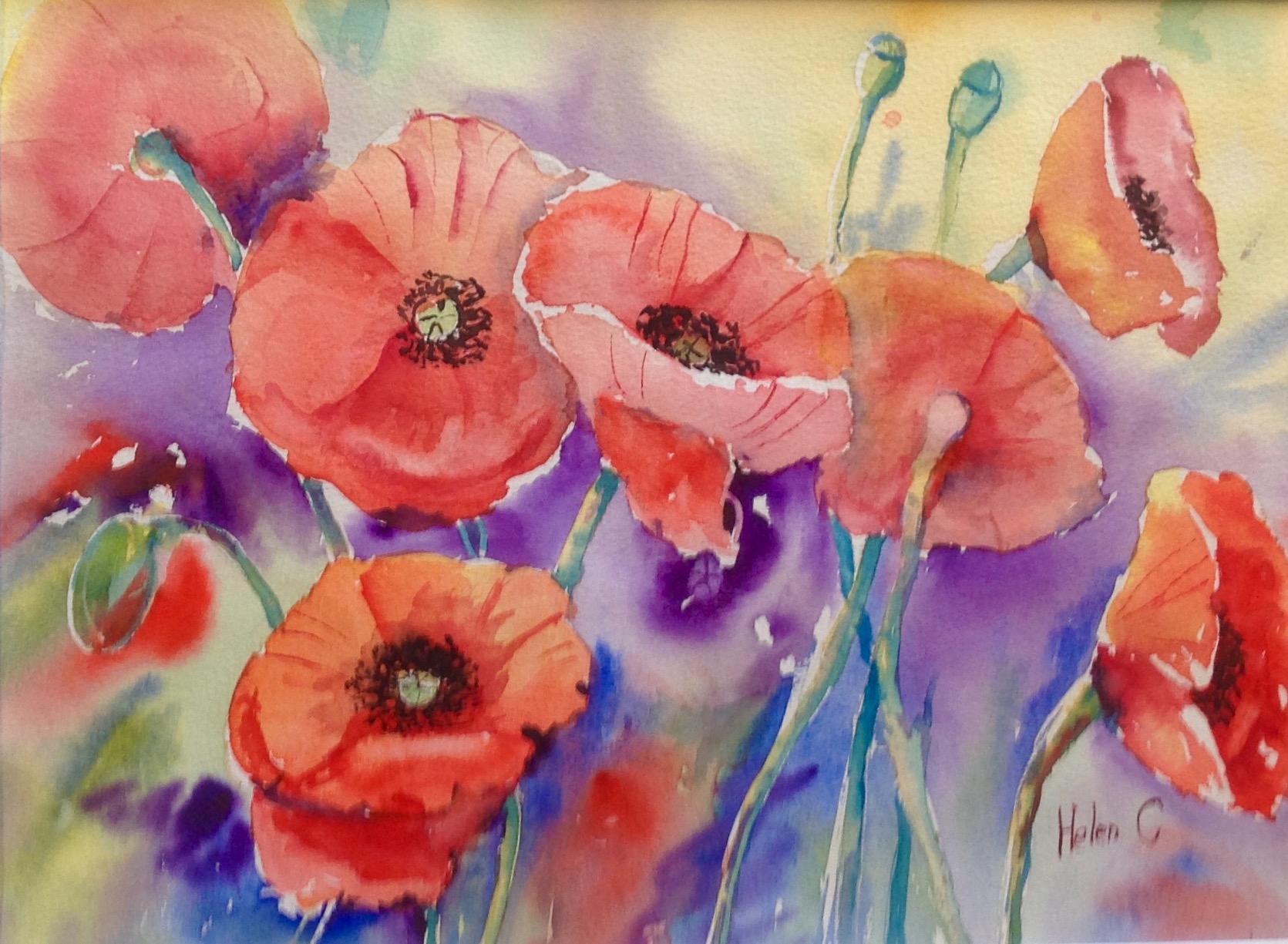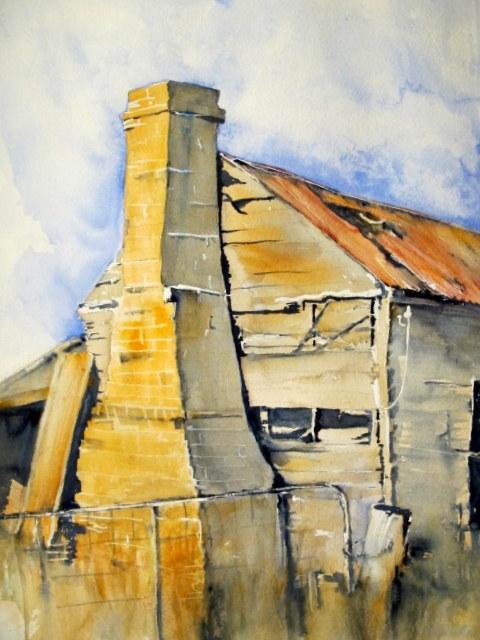 Weekend April 29th & 30th
Kelly's Café & All Palms Garden Centre
Cnr Campbell Rd & Birnham St Canning Vale
Beautiful Watercolours –
Framed & Ready to Frame!
8.30am – 3.30pm
Onsite Artists under the Palms
Come and Enjoy a Coffee or Lunch
ANNUAL ART CAMP
Sandra Reynolds asked for ideas for camp this year. Somewhere different. One suggestion was near the beach. Another was Priory in Dongara. Members to let her know on email sjean@iinet.net.au
Armadale Home Help Sale of Work
We have been given space on a wall in the newly renovated Home Help Social Program of the Armadale Home Help Centre at 4 Talus Drive, Mount Richon to exhibit and sell art work. This project will be under trial for a period of 3 months to see if the art work sells.
Sandy Spindler (0414361321) and Lynda Everitt (0401943125) have agreed to be the coordinators. They will liaise between the centre and the society. If you have any queries please contact them.
There have already been sales so if you are interested there is a box in the Art House for you to drop off work, no large paintings please, and keep the
prices to a minimum
FACEBOOK PAGE
ARMADALE SOCIETY OF ARTISTS INC
Come on, how about sharing some of your latest masterpieces with us on our facebook page for everyone to see. We have a very good following, everyone is interested in how their peers are going, a few pics of different stages of your painting would be good as well.
SHARE AND CARE
Isabel Colenutt is doing a grand job posting things of interest but she would like some input from you as well. How about some works in progress.
Classes at the Art House
MONDAY - NEAMI GROUP FROM 10AM TO 1PM
MONDAY - Pastel artists group. contact Hazel Moore hazdes@bigpond.net.au 1pm to 4pm
TUESDAYS 10am to 2pm Portraits in oils classes—Carol Joy 0427749085
WEDNESDAY am informal group, Contact Sandra Reynolds 0414 410 137 from 9.30 to 12
WEDNESDAY pm oil painting classes contact Val 0478 530 659 from 1pm to 4 pm
WEDNESDAY evening informal group, Contact Val 0478 530 659 from 6.30 to 9
THURSDAY 9.30 to 2.30 Watercolours loose and lushes fortnightly with Deb Weber 0434059316 $30 byo
THURSDAY 9.30am to 12.30 Thursday 2nd February and then every second Thursday 9.30 a.m. - 12.30 p.m. $15 per session. Supply own materials. With Megan Obrien 0409 293127
FRIDAY (AM) NEW GROUP, informal group - from 10 am to 12. contact Val 0478 530 659
FRIDAY AM DRAWING CLASS 10am to 12 with David Box 0488 392 931
FRIDAY PM DRAWING CLASS pm Chantelle 0422541738.
SATURDAYS Alt Saturdays informal group - from 10 am to 12. contact Trish Davis email: trish.ken@bigpond.com or 9390 6049
SATURDAYS Alt Saturdays ACRYLIC and MIXED MEDIA CLASSES Geraldine Gustavino 10am to 12..pm. $23
NOTE —— Verena Marmion will be demonstrating in June and has booked in to run a workshop 29th and 30th July, more information in the next newsletter.
NOTE ABOUT RUNNING CLASSES AND WORKSHOPS
The committee have decided that all teachers need to become members.
Participants, non members to pay $5 members $3 for lessons (not workshops) in future.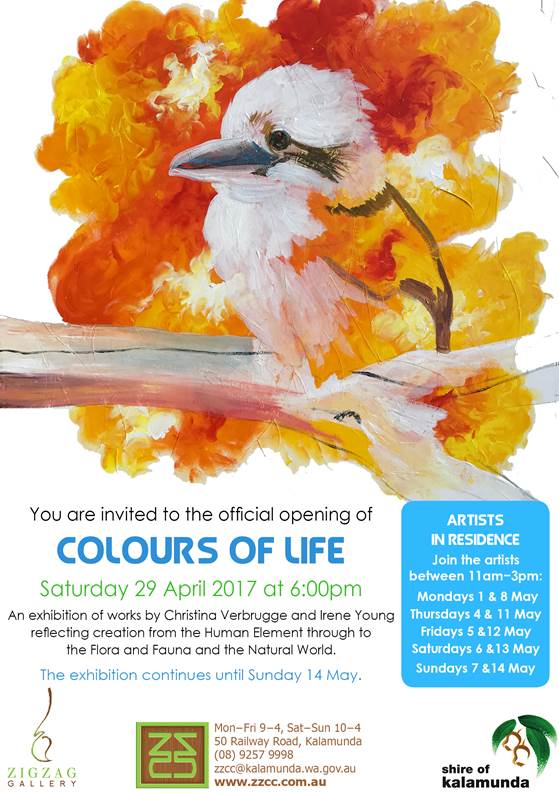 FEATURE ARTIST
For May 2017
Will be
IAN KALLAS
The following months are available for feature artist, please contact Lynda Everitt
lyndaeveritt3@gmail.com 0401943125
August, Oct, Nov, Dec.
The feature artist will be able to display their work in the entrance area of the art house, they will be responsible for hanging and labelling their own work. They can demonstrate in the area designated, we would like the feature artist to be at the arthouse (hopefully painting) as much as possible, especially on Friday and Saturday
ANOTHER SHOPPING CENTRE EXHIBITION
The committee has set Wed 16th August to Sat 26th August for next shopping centre exhibition, entry forms will with the next newsletter to be returned by 3rd August.
Also looking at small demos with mini exhibitions, at the centre first few being June 22nd, 23rd, 24th. Expressions of Interest are being sought, contact Ian 0427 727 314 chrissyian@outlook.com
WHAT HAS OUR SECRETARY, HELEN GORDON, BEEN DOING FOR THE PAST FEW WEEKS ———-
"Most of my life I have been a community artist, setting up art centres, developing art groups and doing collaborative art works - murals, banners, even painting bus stops (in Tom Price with classes of children from the local schools). Quite a different mind set to being an individual artist.
The purpose is to bring a group of people together in a combined creative effort. Your role becomes that of firstly designing the project, then breaking up the total art work into parts so everybody can contribute, the final effect must be coherent and effective. In this case, the Karijini Experience, I was asked to design a collaborative art work that would involve a minimum of 100 people of all ages. I came up with the idea of using their logo (long coloured stripes that bend into the middle) and then decorating the spaces in between and converting it into a waterfall. The whole picture was made up of 6 panels 7.2m wide and 2m high in total.
The top piece of wood was cut up like a jigsaw with about 150 pieces which were labeled on the back. The stripes were all stuck on but raised up so they stood out. The pieces in between, the water and the waterfalls were all painted separately by different people and were decorated with sand painting (draw with glue then cover with sand and shake off) and paint made from ground-up iron ore dust and collaged with leaves and nuts and bark form the surrounding area. These panels were done by people of all ages form 2 to 70 When they were dry they were stuck on.
This all happened over 3 days.
If you are interested in the Karijini Experience you can find it on the internet - there are a large number of events over 5 days in the Karijini national park. WASSO was there with the Short Black Opera company singers in one of the gorges, dinner for 150 people under the stars, coroborees, resident artists, basket making with Indigenous people, concerts, walks through the bush to learn about bush foods, photographic trips through the gorges, geologists teaching about the rock formations, storytelling, yoga in the morning, a maker's market. It brought together people from all over the world all camped together with primitive amenities and, being no internet or mobile phone coverage people actually talked with each other and made connections with each other that would last forever.
PS. In one month I am off to coordinate the painting of a large mural in Jameson - some 2000kms east of Perth. I figure I may as well do it while I still can."
HELEN GORDON
CHANGE OF PAINTINGS AT THE ART HOUSE GALLERY
Christine and Helen will change the paintings at the art house over on Tuesday 9 May. Please pick up and deliver your new paintings by this date and make sure you have all the information attached to the new work.
You are reminded that this is a free service to our members and a wonderful opportunity, we urge you to take advantage of being able to hang your work for free and NO COMMISSION ON SALES. We are getting regular visitors returning all the time looking for new works, buying for themselves and for gifts.
ASA COMMITTEE 2017
PRESIDENT ANNA NEWBEY 0411 633 015 - anewbey@bigpond.com
VICE PRESIDENT MAUREEN SMITH
maureensmith52@gmail.com. 0416257594
SECRETARY HELEN GORDON - 0439 679 000
helengordon19@yahoo.com.au
TREASURER VAL MEZGER - 0478 530 659 valmezger@hotmail.com
COMMITTEE
JANET GARDINER - 0447 778 334
janet1435@bigpond.com
IAN KALLAS - 0427 727 314 chrissyian@outlook.com
SANDRA SPINDLER - 0414 361 321
EDDIE BEER - 0433 367 132
LYNDA EVERITT - lyndaeveritt3@gmail.com 0401 943 125
Lynda Everitt is now the coordinator for the Calendar at the Art House, please contact her for bookings and information.
THE ART HOUSE AND GALLERY OPENING HOURS
Always open on Friday and Saturday
10am to 3pm
And of course when there are groups and classes
Call in and see the resident artists and feature artist of the month. Sit around the table and have a cuppa and a chat.