Guest Blog Writer
Talking about personal things is very brave on a public forum so I would like to thank Jane Meleisea for contributing this week's blog! Please respect her bravery and applaud her willingness to share such a story. I can personally relate to this story and even if we don't have the same details, thanks again Jane for writing this. If you have an arty story to share don't hesitate to contact chantallebear@gmail.com.
---
A new Tribe
Last October many things in my family life bought my mental health crashing down around me. It was like the wrong Jenga block had been pulled out and now all the pieces were on the floor along with me!!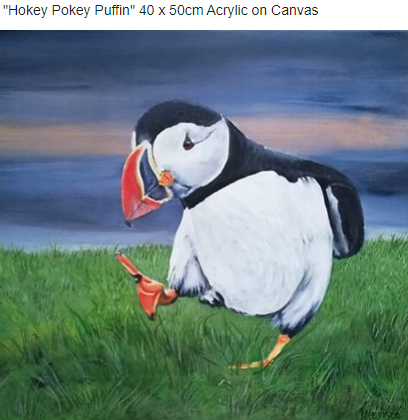 After much effort I dragged myself to the doctors to get help, there I was given the name of a clinical psychologist. I was diagnosed with 'The Trifecta', anxiety, stress and depression all at extreme levels. The psychologist after 2 or 3 weeks realised I needed a 'tribe', separate from my family.
After discussing my past enjoyments between us we realised that I NEEDED to get back being creative and 'doing art' again. Graeme (the psychologist) suggested the Art House and that's where my search began..... Bingo an Internet search found ASA/AHOH.
"I NEEDED to get back being creative and 'doing art' again."
The next step was getting myself through the door to see what it was all about. I met Jenny and she was very gentle and kind, not knowing that was exactly what I needed, but allowed me to feel comfortable in the space.
I then met Trish on my next visit and then finally joined the day of the Christmas meeting, I bought my husband along with me to be my 'wingman' and was made to feel so welcome.
This is where my life became a little bit better day by day, if emotions were getting a bit too much I'd pick up a pencil or a brush and art gave me the escape from my mind and I could express myself on paper or canvas.
Move forward to the present and although I have the odd shaky day it's very rare now that it hangs around, I've found so much support and friendship within the ASA. I am creating artwork that when I look at it I can't believe I've done it, I'm not sure where 'it' is coming from but most of all I've found a new Tribe.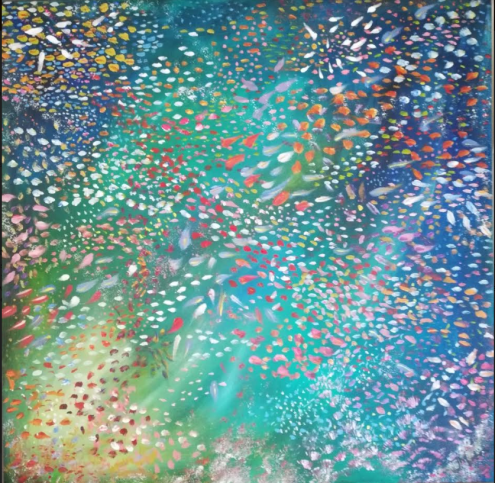 I gave this painting that I did at my first workshop at AHOH, with David Giles, to the psychologist to hang in his waiting room 1 as a thank you for all his help and also 2 it is hopefully the sort of painting someone feeling the way I was, can lose themselves for a minute looking at it.
He's put a card up over the red sign with my name and this... I named it "Under the Sea" partly because of the theme of the painting but also because of the song...How we are always looking for something better but where we actually are and what we have isn't so bad - we just have to make the best of the now.