Thank you for visiting the Society's website
Our aim is to promote art and encourage the love of art in our community.
THE ART HOUSE AND GALLERY situated at 63 Railway Ave., Kelmscott, is open to the public on FRIDAY AND SATURDAY 10am to 3pm. and when we have classes and groups, see here, When you can browse the art work by our members and see artists at work.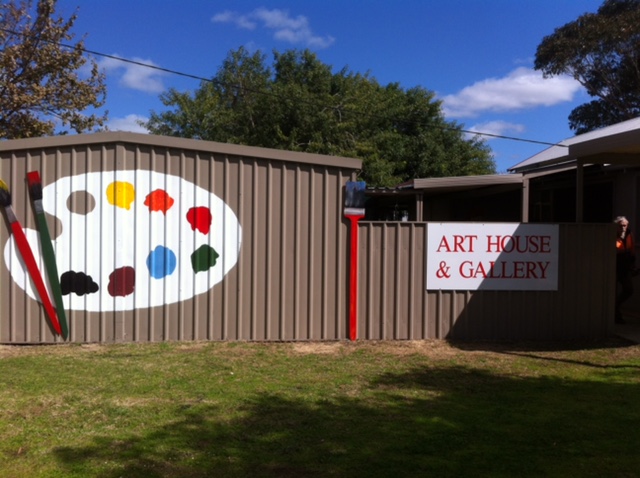 This is the front view of our Art House and Gallery situated at 63 Railway Ave., Kelmscott. pop in and talk to the resident artists and feature artists.
We invite you to explore this exciting site
All the works displayed are for sale unless indicated as sold. Just contact us for more information and we can put you in touch with the artist.

Some of our artists and visitors enjoying our annual exhibition.