SOLAR PAINTING WORKSHOP AT THE ART HOUSE GALLERY
Fabulous workshop at the art house, these are just a few of the artists taking part with some of their work. There were 19 in all and we ended up having to say no to quite a few at the last minute. We played with inks on rice paper, using the solar painting method. Then made greetings cards with some of the results, they were also shown how you can use these wonderful snippets of vibrant colour in your artwork, also simply sign and frame. They went home happy and with lots of ideas to build on. for more information on the current workshops please go to our workshops page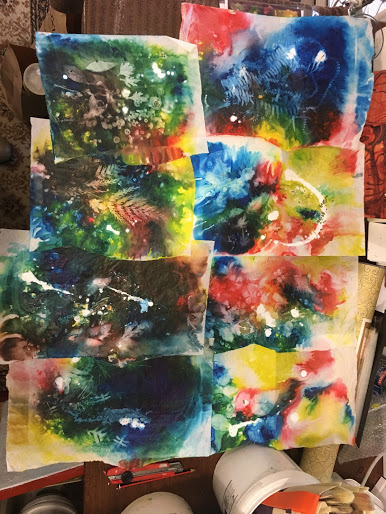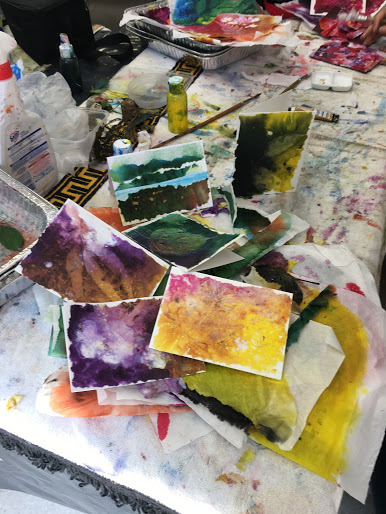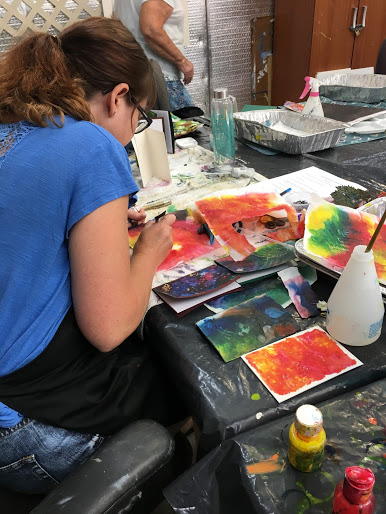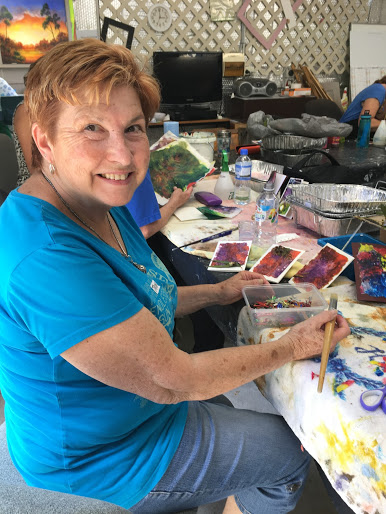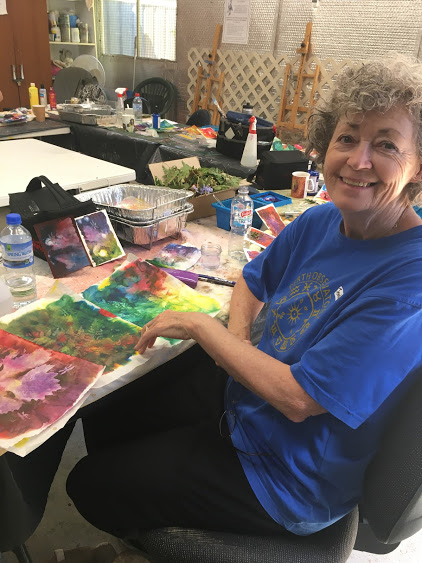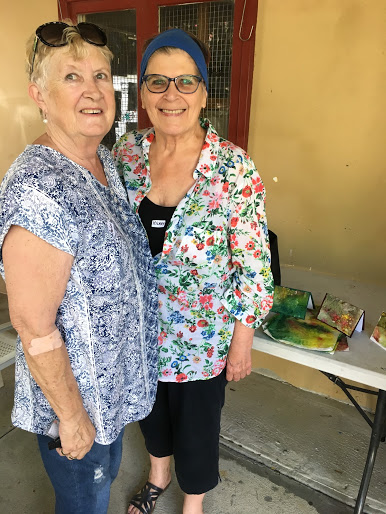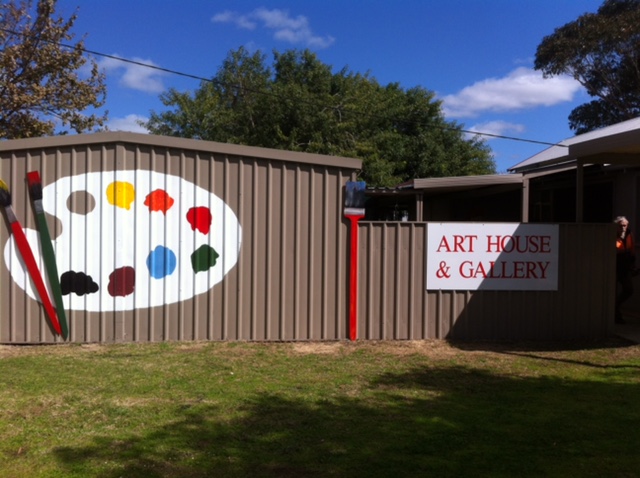 WELCOME TO THE 'ART HOUSE' AND GALLERY
There is a display of artists work for sale at very reasonable prices, with no commission on top. Both framed and unframed work, and hand made cards for that special person. The display is changed every 2 months.
THE ART HOUSE IS OPEN ON FRIDAY AND SATURDAY FROM 10am TO 3pm and when there are classes and workshops, see here, where you can browse the display of artwork and see artists at work.
63 RAILWAY AVENUE, KELMSCOTT
Regular exhibitions and events are held at the Art House Gallery. Times and dates are published on the latest news page so be sure to sign up for a newsletter on the home page of this website (right hand side) and you will receive regular updates of events and new artwork.